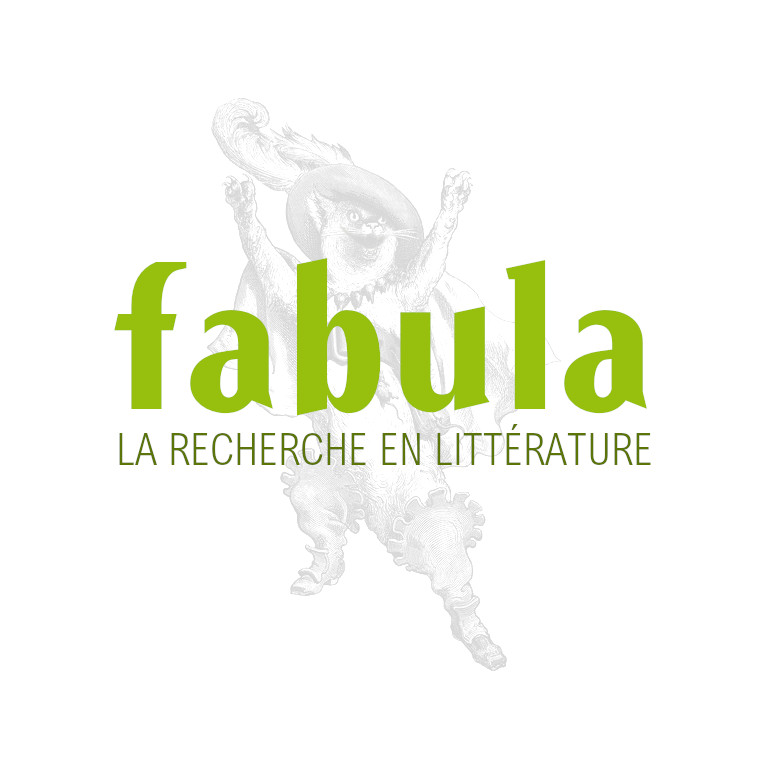 Cahiers Isabelle de Charrière no 2
Cahiers Isabelle de Charrière / Belle de Zuylen Papers no 2 (2007)
Les lieux d'Isabelle de Charrière: places et topoï /
Belle de Zuylen's places: spaces and topoi
Kees Bloemendaal, Suzan van Dijk, Madeleine van Strien-Chardonneau: "Tout ce qu'il y a d'habitants de Zuylen fut invité à Termeer – excepté moi"
Nettie Stoppelenburg: Belle de Zuylen and Amerongen Castle
Guillemette Samson: Errances et errements des personnages masculins et féminins dans les œuvres d'Isabelle de Charrière
Isabelle Brouard-Arends: De l'errance à la sédentarité: géographies physique, sociale et culturelle dans Trois femmes
Zeina Hakim : Le pouvoir et la résistance: la place de l'instance narrative dans Trois femmes
Valérie Cossy : The meaning of real places in the "Swiss" novels of Isabelle de Charrière
The contributions to this issue take us into the writer's life and into her work, that is into real places and literary constructions by her and others. The paper by Kees Bloemendaal, Suzan van Dijk and Madeleine van Strien-Chardonneau focuses on Ter Meer, a real and celebrated place in the eighteenth century which does no longer exist today but which appears in Charrière's correspondence and in a contemporary historical novel by the Swedish novelist Per Olov Enquist. In this novel, today's reader can see Belle having a tête-à-tête walk with the young king of Denmark Christian VII in the gardens of Ter Meer. The authors of the article analyse the plausibility of this scene by replacing the famous place – sometimes referred to as the "Versailles of Utrecht" –  in the context of family connections and in that of Dutch patrician houses. The Ter Meer connection turns out to be rich in information about Belle, about her attitude towards her aristocratic connections, about her tastes and, significantly, about her cultural politics and her reservations about French gardens and their imitations by the Dutch elite. Nettie Stoppelenburg takes us to another scene of Belle's Dutch environment: Amerongen Castle. This was the place where her friend and cousin Annebetje, the countess of Athlone, lived with her family, and where Belle used to retire from time to time and find some rest. The history of this place is well documented, and Stoppelenburg is able to shed new light on the relation between the two cousins.
With Guillemette Samson we move to the world of Charrière's novels. Analysing various representions of space in the Lettres écrites de Lausanne, Le Noble, Sainte Anne, Les Ruines de Yedburg and L'Histoire de Constance, Samson draws our attention to the centrality of space in Charrière's depiction of individual moral choices. Her paper raises the further issue of whether displacement has the same meaning for male and female characters in Charrière's work. Isabelle Brouard-Arends and Zeina Hakim's papers focus both on Trois femmes but in very different ways. Brouard-Arends is interested in what she calls "physical, social and cultural geographies" and in the opposition between movement and motionlessness which she identifies as an important structuring feature of the novel. She shows how, in a context of displacement, the characters' relationships to a given place constitute "lessons in relativity" and how their movements contribute to the deconstruction of static systems of value. In Trois femmes, she argues, identity is emancipated from the notion of belonging to a place and from the rigidity of mind such a notion may enhance. It is the "roman de la tolérance" and its meaning hinges on Charrière's treatment of spatial motives. As for Zeina Hakim, she is interested in the location of authority in the narrative of Trois femmes. Where and how does the woman writer represent her voice within the narration? This question could sum up Hakim's investigation in this paper. Researching the novel part by part, she observes how each of them corresponds to a different narrative strategy and how the roles of narrators and readers can be exchanged. In her analysis of the "Suite", she proposes that the complexity of the novel written in different parts corresponding to different modes of narration enables Charrière to underline the difference it makes when a woman becomes the narrator of a female-centered story, as when Constance tells herself the "Histoire de Constance". With Trois femmes and in particular with Constance, Charrière dramatizes the advent of a woman's voice in the public space. Finally Valérie Cossy bridges the gap between real and fictional places by focusing on the novels in which Charrière claims she had depicted "real places": Lettres neuchâteloises and Lettres écrites de Lausanne. Cossy reads them in the context of this particular comment by the author, considering its meaning at a time when some local authors were involved in the creation of a national literature by more or less deliberately confusing the Swiss topoi of sentimental and travel literature with some "real" Switzerland. Cossy argues that Charrière's aesthetic choice of enhancing the plausibility of her novels by situating them in "real" places sounds particularly challenging when considered against the history of Swiss literature in the 1780s.
We hope this issue on "places" will enable readers to think in new and challenging ways about the complexities of Charrière: a Dutch and Swiss woman, a cosmopolitan writer who was also a novelist "hors-sol", who negotiated the terms of belonging as a woman, as a foreigner, and as a writer writing in a lingua franca, and who, while being well aware of the arbitrariness of origins and languages, recognized the importance of cultural difference.
- €12 (en Europe) € 15 (hors d'Europe) (+ frais postaux)
- ISSN 1872-7832
- revue publiée par l'Association néerlandaise Isabelle de Charrière (Genootschap Belle van Zuylen), Utrecht
- Suzan.vanDijk@let.uu.nl