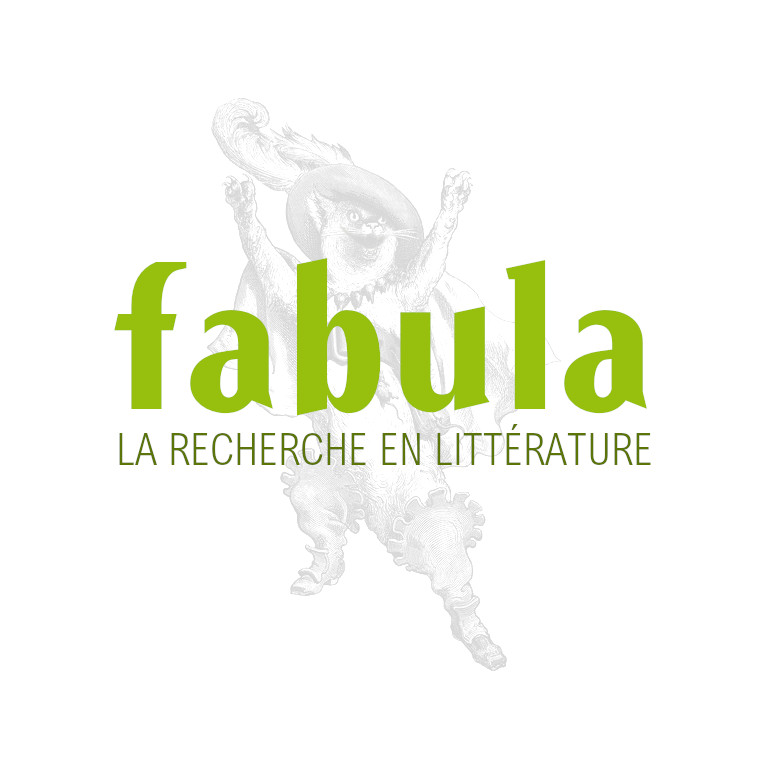 F. Sabatini, Im-marginable.Lo spazio di Joyce, Beckett e Genet
EAN: 9788854811560
Date de publication : 16 juin 2007
Im-marginableLo spazio di Joyce, Beckett, e Genet
by Federico Sabatini
Pubblicato in 2007, Aracne (Roma) 
Serie:Scienze dell'antichità, filologico-letterarie e storico-artistiche --
259 p. ; ISBN 13:9788854811560 2007
Joyce, James, — 1882-1941 — Criticism and interpretation.
Beckett, Samuel, — 1906-1989 — Criticism and interpretation.
Genet, Jean, — 1910-1986 — Criticism and interpretation.
Space in literature.
Perception in literature.
Space perception.
Place (Philosophy) in literature.
DESCRIPTION:
Il termine joyciano "immarginable" abbraccia i concetti di margine, il-limitatezza, immaginazione e figurazione. Lo studio proposto in questo libro è quello della simultaneità di due concezioni di spazio – fisicamente limitato ma percettivamente espandibile e modificabile all'infinito – all'interno di un unico momento percettivo. Il viaggio all'interno delle opere narrative di Joyce, Beckett e Genet, è condotto dall'autore attraverso una capillare analisi delle ricreazioni linguistiche dei momenti di percezione spaziale dei personaggi, la cui immagine mentale dello spazio risulta essere frutto di un insieme di forze talvolta contrastanti, in cui convergono coscienza, cultura e le stesse caratteristiche fisiche dei luoghi in questione. L'analisi si giova degli assunti più significativi della filosofia classica (Aristotele, Cartesio, Bruno, Berkeley) e di quella moderna, in cui un ruolo di spicco assumono le teorie fenomenologiche di Bachelard e Merleau-Ponty, in grado di suggerire come lo spazio, la percezione e la rêverie, siano fenomeni essenzialmente inesauribili e difficili da circoscrivere in una comprensione – o "rappresentazione" - esaustiva. Il percorso esegetico qui condotto, è costantemente rivolto ai temi trattati (spazio, luogo, percezione e ricreazione coscienziale e artistica), come pure alle tecniche utilizzate dagli autori, quali una particolare ricerca sintattica e fonosimbolica, e una continua ibridazione dei generi letterari ed artistici (dramma, arti visive e cinema).
TABLE OF CONTENTS:
Indice del volume
Introduzione -
1. "The solid world was dissolving and dwindling": materializzazione e smaterializzazione in "The Dead" -
2. "Im-marginable Landscape": Ri-creazione e de-Creazione in Dubliners -
3. Immarginable place-lessness: Autogenerazione e Autodistruzione in Joyce e Beckett -
4. "Eins within a space": cristallizzazione e movimento dellimmaginazione nella spazio-temporalità di Jean Genet -
Bibliografia.
ABOUT THE AUTHOR:
Born in Assisi in 1973, he studies European Languages and Literatures at Perugia University and graduates in English Studies in 1998 with the dissertation "The (Auto)biographical Genre in the Light of Gender".
Following a European Commission Scholarship, he moves to London where he lives for six years, teaching Italian Language and Literature, and working for the Tate Gallery Archive and Information Department.
In 2007, he has been awarded a PhD in Comparative Literature at Turin University (Italy) where he's currently teaching. The book derived from his dissertation (""Im-marginable: Lo spazio di Joyce, Beckett e Genet", Rome: Aracne 2007) examines various conceptions of space in Joyce (and compared to Beckett and Genet) in the light of the epistemological thought, both modern and ancient, as well as the relationship between space and the body in the act of writing. The book has been shortlisted for the Italian Carver Book Prize in 2008 (premio Carver, saggistica, 2008).
Besides appearing in collections of Joyce's studies and in journals of literary criticism, he writes fiction and book-reviews for several art-literary magazines, including "Onefortytwo" (New York),"Secretum" (Milan), "L'indice" (Turin), "The Anachronist" (Budapest) and "Nebula-Nobleworld". He has also featured in two short-story collections ("Diabolic Tales: An Anthology of Dark Minds", 2007; "Diabolic Tales: An Anthology Conceived in Desire", 2008) published by Diabolic Publications (North Carolina, USA).
His research interests are Literary and Artistic Modernism (Joyce, Beckett, Pound, Woolf); Classical and Modern Philosophy (Bachelard, Merleau-Ponty, Foucault); Gender (Strachey, Forster, Woolf and Genet) and intertextuality (Giordano Bruno, Giacomo Leopardi, Dante).