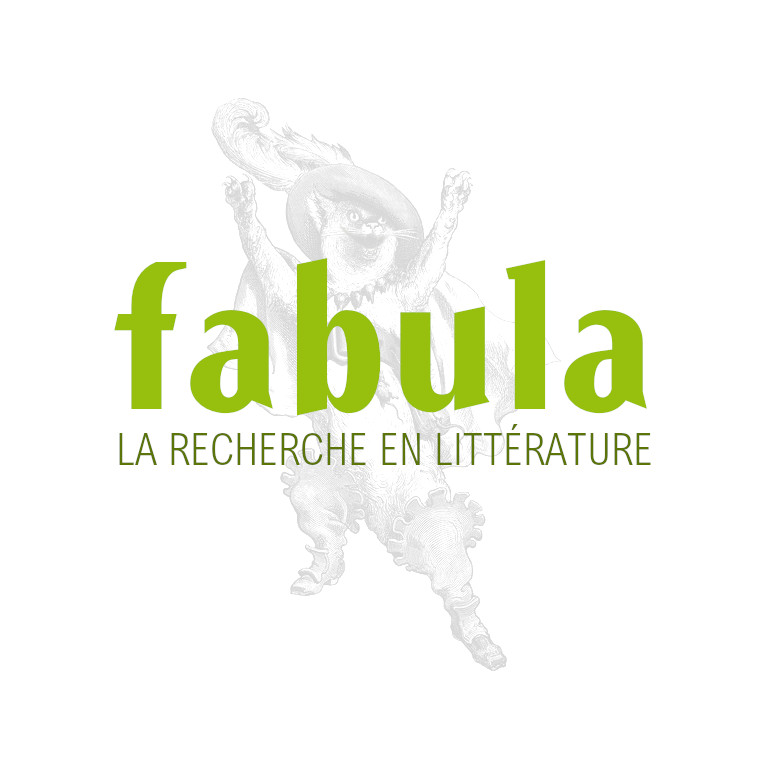 Focalizing the body
Du 16 octobre 2003 au 18 octobre 2003
Londres, Universite de Londres, Angleterre
UNIVERSITY OF LONDON
SCHOOL OF ADVANCED STUDY
INSTITUTE OF ROMANCE STUDIES
THURSDAY 16 OCTOBER, FRIDAY 17 OCTOBER AND SATURDAY 18 OCTOBER 2003

FOCALIZING THE BODY: CONTEMPORARY WOMEN'S WRITING AND FILMMAKING IN FRANCE
A Cassal conference
Sponsored by Women in French

PROGRAMME

Thursday 16 October
16.30 REGISTRATION AND TEA
17.00 Conference opens
Gill Rye (Institute of Romance Studies) and Carrie Tarr (Kingston University)
Introduction
17.15 Plenary Session 1: Bodily issues
Audrey Lasserre (Université Paris 3-Sorbonne Nouvelle, France)
'Les lames d'Éros: sur quelques objets contendants dans les romans de femmes contemporains'
18.00 Film screening
Baise-moi, introduced by Shirley Jordan (Oxford Brookes University, UK)
20.00 END OF DAY 1

Friday 17 October
9.30 REGISTRATION
10.00 Plenary Session 2: Close-ups on the body
Martine Beugnet (University of Edinburgh, UK)
'Close-up I: on the screen'
Véronique Desnain (University of Edinburgh, UK)
'Close-up II: on the page'
11.00 COFFEE
11.30 Keynote Speaker I
Michael Worton (University College London, UK)
Hits and misses: sex and violence in the work of Régine Detambel, Clotilde Escalle and Elisabeth Quin
12.30 LUNCH (OWN ARRANGEMENTS)
14.00 Parallel Session A: Sexuality and desire
Lisa Downing (Queen Mary, University of London, UK)
'Baise-moi or the pluralization of the desiring gaze'
Douglas Morrey (University of Newcastle upon Tyne)
'Dark star safari: Claire Denis's Trouble Every Day (2001)'
Lucille Cairns (University of Stirling, UK)
'Sex in the head: decorporealizing desire in Anne Garréta's Pas un jour (2002)'

Parallel Session B: Inside/outside
Nicola Cotton (Bristol, UK)
'Approaching the cockroach: ugly bodies in the work of Amélie Nothomb'
Laureline Amanieux (Paris, France)
'Le ventre et la ventriloquie dans l'oeuvre d'Amélie Nothomb'
Nathalie Morello (University of Wales Swansea, UK)
'Avortement/accouchement de soi/de l'autre: le douloureux apprentissage de l'être femme dans la fiction de Lorette Nobécourt'

15.30 TEA
16.00 Parallel Session C: Body and theory
Christine Détrez (École Normale Supérieure Lettres et Sciences Humaines, Lyon et CNRS, France) and Anne Simon (CNRS, Université Paris III, France)
'Vers de nouveaux stéréotypes? Discours savants et corps de femmes dans le roman français de la fin du XXe siècle'
Fabienne Martin-Juchat (Université de Bourgogne, France)
'Représentation et construction sociale du corps féminin érotique dans A ma soeur (2000) de Catherine Breillat'

Parallel Session D: Autobiographical bodies
Alison Rice (UCLA, USA)
'Écrire les maux: Hélène Cixous and 'writing the body' 25 years later'
Cybelle McFadden Wilkens (Duke University, USA)
'My body, my film: Sophie Calle's No Sex Last Night and Dominique Cabrera's Demain et encore demain'
Marie-Claire Barnet (University of Durham, UK)
'From the blue A on the forehead to the red Z on the nose: Marie Darrieussecq's corps-à-corps with writing/Le Bébé'
17.30 END OF SESSIONS
17.45 RECEPTION
19.30 CONFERENCE DINNER

Saturday 18 October
9.30 REGISTRATION
10.00 Parallel Session E: Male bodies
Pascale-Anne Brault (DePaul University, USA)
'Claire Denis et le corps à corps masculin dans Beau Travail'
Catherine Rodgers (University of Wales Swansea, UK)
'Comment écrire le corps de son père?'
Siobhán McIlvanney (Kings College London, UK)
''Les mo(r)t s ne nous lâchent pas': death and the paternal/amorous body in Linda Lê's Lettre morte'

Parallel Session F: Resisting bodies
Muriel Andrin (Université Libre de Bruxelles, Belgium)
'Women of flesh and blood: abjection in Saint-Cyr (2000) or the denial of virtual bodies'
Anne Peiter (Centre universitaire Malesherbes, Paris IV-La Sorbonne, France)
' '...et je vomis tout au long du chemin': refus de s'alimenter et persécution antisémite dans l'autobiographie de Sarah Kofman, Rue Ordener, Rue Labat'
Martin O'Shaughnessy (Nottingham Trent University, UK)
'Bodily politics in post 1995 French film'
11.30 COFFEE
12.00 Keynote Speaker II
Emma Wilson (Corpus Christi College, University of Cambridge, UK)
'Women filming children'
13.00 LUNCH (OWN ARRANGEMENTS)
14.00 Parallel Session G: Performative bodies
Victoria Korzeniowska (University of Surrey, UK)
'Performing the aged female body in Pierrette Fleutiaux's Des phrases courtes ma chérie'
Julia Dobson (University of Wolverhampton, UK)
'Incarnations: the case of Valeria Bruni-Tedeschi'
Brigitte Rollet (University of London/Institut britannique de Paris, France)
'Corps sexuel et comédies'

Parallel Session H: Colonial/postcolonial bodies
Dora Carpenter Latiri (University of Brighton, UK; CNRS, Rouen, France)
'Inch'Allah dimanche (2001), du corps exilé au corps migrant'
Anne M. François (Eastern University, USA)
'The body in exile: a daughter's search for liberation in Maryse Condé's Desirada (1997)'
Cécile Dolisane Ebossè (Université de Toulouse le Mirail, France)
'Corps féminin confisqué/parole masculine 'castrée': les identités sexuelles dans l'oeuvre de Calixthe Beyala'
15.30 TEA
16.00 Plenary Session 3: Writing/Filming the Body
Kathryn Robson (University of Newcastle-upon-Tyne)
''L'écriture du peau': the body as witness in Lorette Nobécourt's La Démangeaison'
Clarissa Smith (University of Sunderland, UK)
'Reel intercourse: sex as special effect in Romance and Baise-moi'
17.30 END OF CONFERENCE
Venue: Institute of Romance Studies, University of London, Senate House, Malet Street, London WC1E 7HU, UK.

Organisers: Gill Rye (Institute of Romance Studies) and Carrie Tarr (Kingston University)

It is advisable to register in advance to guarantee a place. It is often possible to book on the day but places cannot be guaranteed. Registration forms can be downloaded from the Institute's website on www.sas.ac.uk/irs and should be sent to the Administrative Secretary at the Institute of Romance Studies; or she can send them to you via e-mail.

Enquiries should be directed to Rosemary Lambeth at the Institute of Romance Studies, email irs@sas.ac.uk (tel +44 (0)20 7862 8677).

Fees per day: £25.00 Standard; £10.00 Members of IRS and concessions; £5.00 Graduate students in departments subscribing to IRS. For those registering before Tuesday 30 September 2003, the two-day price will include the Thursday evening session. With thanks to Women in French, we are able to offer a number of bursaries to graduates not in subscribing departments: these will reduce the registration fee to the rate for graduates in member departments and will be allocated on a first-come first-serve basis.
adresse
Londres, Universite de Londres, Angleterre