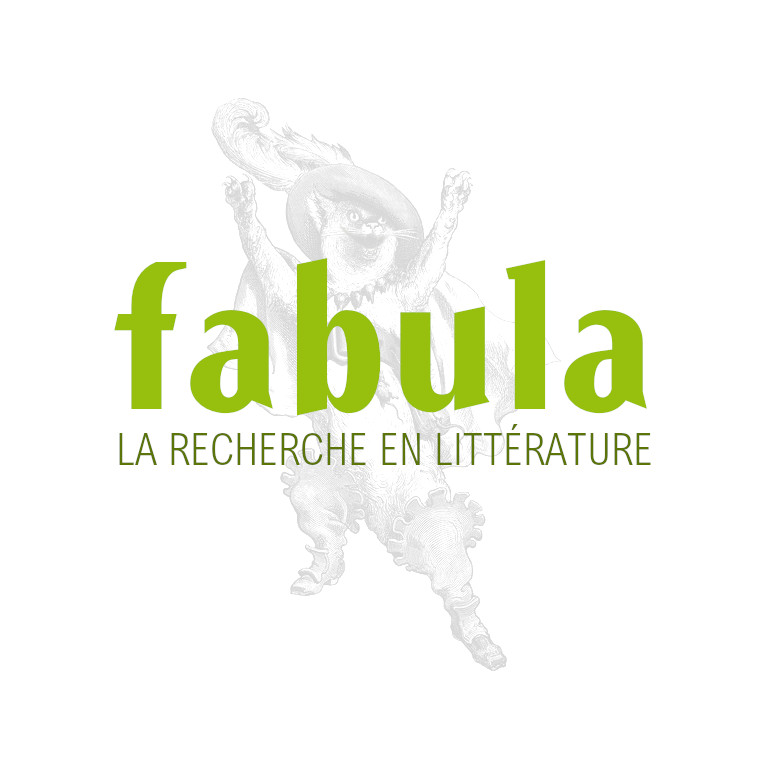 Interlitteraria, 16, 2011
Date de publication : 0 octobre 2011
(source : Jüri Talvet, université de Tartu, Estonie)
Interlitteraria, sous la direction de Jüri Talvet, 16, 2011, Tartu University Press, 2 vol., 730 p.
INTERLITTERARIA publie des articles originaux en anglais, en allemand, en français et en espagnol, touchant surtout le domaine de la littérature comparée. On attend de préférence des recherches sur les contextes interculturels des phénomènes littéraires. INTERLITTERARIA publie aussi des traductions des articles en quatre langues mentionnées ci-dessus, parus dans d'autres langues moins parlées dans le monde. 
Numéros précédents :

http://www.ut.ee/inlit/interlitteraria.html pour les volumes 1 à 11 (1996-2006)
http://www.ceeol.com/aspx/publicationdetails.aspx?publicationid=d2d1f2ae-ba60-4bf0-978c-95cac7c60e11 pour les volumes 3 à 14 (1998-2009)
http://www.tyk.ee/admin/upload/files/raamatud/1309349808.pdf pour le sommaire du n°15
Contents  - Matières – Inhalt - Contenido
VOLUME 1
JÜRI TALVET
Introductory Note
MONICA SPIRIDON
Grandeur et décadence des paradigmes littéraires
LI XIA
The Precarious Future of the "Humanities Enterprise" in the Digital Information Millennium
Svend Erik Larsen
Open Challenges, Hidden Stories. The Power of Literary Histories
DOROTHY FIGUEIRA
When Monsters (and the Portuguese) Roamed the Earth:  The Production of Alterity in the Works of Camoens
MOHIT K. RAY
Humanism of Rabindranath Tagore

RAMA KUNDU
Gitanjali:  The 'beautiful Poetic Piety'   
 JÜRI TALVET
The Universe of the Mind of a Poet: Juhan Liiv's Philosophy and Poetics
ANNELI MIHKELEV
Between Traditions and Innovations: Tensions in Modernist Art at the Beginning of the 20th Century
ÜLAR PLOOM
Some Aspects of Semantic Rhetoric in Juhan Viiding's Poetry
LAURI PILTER
A Drama of a Philosophy of Senses: Jüri Talvet's Poetry
MARISA KËRBIZI
"Estonian Elegy" by Jüri Talvet : A Vision of an Ethnical Perspective via Forgiveness and Love
AUDINGA PELURITYTĖ
The Limits of Dreams' Kingdom: Contemporary Lithuanian Literature
VINCENT FERRÉ
"Nos plus belles idées sont comme des airs de musique": musique, mortalité et pensée (Proust, Broch)
MAARJA VAINO
Poetics of Irrationalism in A. H. Tammsaare's Work
FERNANDO ÁNGEL MORENO
Desarrollo del contrato ficcional en dos subgéneros de la ciencia ficción: dura y prospectiva
          JAAK TOMBERG
Eastern-European Science-fictional Space through the General Representability of the Other
INA BILBAN
Human Being as Defined by its Temporality: The Problem of Time in Salman Rushdie's Grimus and Umberto Eco's Mysterious Flame of Queen Loana  
TESZTER MUSKOVITS
The Chthonic Realm of Our Psyche: Mythic and Moral Aspects of Dracula's Nature
KERLI ILVES
L'androgyne décadent à la fin du 19e siècle. Léonora d'Este— andogyne, femme fatale, vampire…
Luis Martínez-Falero
Intertextualidad, traducción y reescritura: Edmond Jabès y Paul Celan en la poesía de José Ángel Valente
     FERNANDO BERMEJO-RUBIO
Convergent Literary Echoes in Kafka's Die Verwandlung. What Intertextuality Tells Us about Gregor Samsa
ENRIQUE SERRANO ASENJO
Estética ética de la biografía: Edgar Poe, de Ramón Gómez de la Serna
VOLUME 2
BAIBA KALNA
Latvian Drama and Theatre during World War II
LIVIJA MAČAITYTĖ-KASELIENĖ
Anti/pastoral Landscapes and Places in Lithuanian Literature: Looking for Paradise Lost
REIN VEIDEMANN
Symbols as Means of Creating Cultural Communication and Identity. The Estonian Case
EPP ANNUS
The Conditions of Soviet Colonialism
PIRET VIIRES
End of Irony? Estonian Literature after Postmodernism
ELLE-MARI TALIVEE
The Beginning of Estonian City Writing – a Bird's-Eye Overview
MIRJAM HINRIKUS
On Decadent Europe and the Intellectual Identity of Young Estonia: J. Randvere`s Ruth and Friedebert Tuglas' Felix Ormusson
VIRVE SARAPIK
Autumn in a new residential area
IVO HEINLOO
Survival in the Stone City: Tallinn in the Literature of the 1970s and 1980s
LEENA KURVET-KÄOSAAR
Throwing Mud in the Face or Gentle Journeys into Frames of Time?
Some Notes on Post-Soviet Life-Writing in Estonia
DOROTA MICHUŁKA
Maria Konopnicka's Fairy Tale On Dwarves and a Little Orphan Girl Mary as an Example of Polish Orphan Literature. Looking for Polish Identity?
PILVI RAJAMÄE
Modern Tales of Knight Errantry: John Buchan and Chivalry
KATRI SIRKEL
The Victorian Gentleman Dandified: Aspects of Dandyism in Charles Dickens' Bleak House and A Tale of Two Cities
ZHANNA KONOVALOVA
The Death of the American Dream: H. Thompson's Fear and Loathing: On the Campaign Trail'72
MELE PESTI   
The Reception of Portuguese-language Literatures in Estonia. The historical context
KATILIINA GIELEN
Forewords and Reviews: Some Notes on the Translators' Presence in Estonian Translational Space
Mónica Domínguez Pérez
Traducciones entre comunidades interliterarias específicas
LADISLAV FRANEK
La función del ritmo en la versología y la traducción literaria
MARIA-KRISTIINA LOTMAN
The Syllabic Structure of Estonian Hexameter at the End of the 19th Century – the First Half of the 20th Century
ANNIKA MIKKEL
Medieval Cursus in Italian Prose by Example of Dante Alighieri