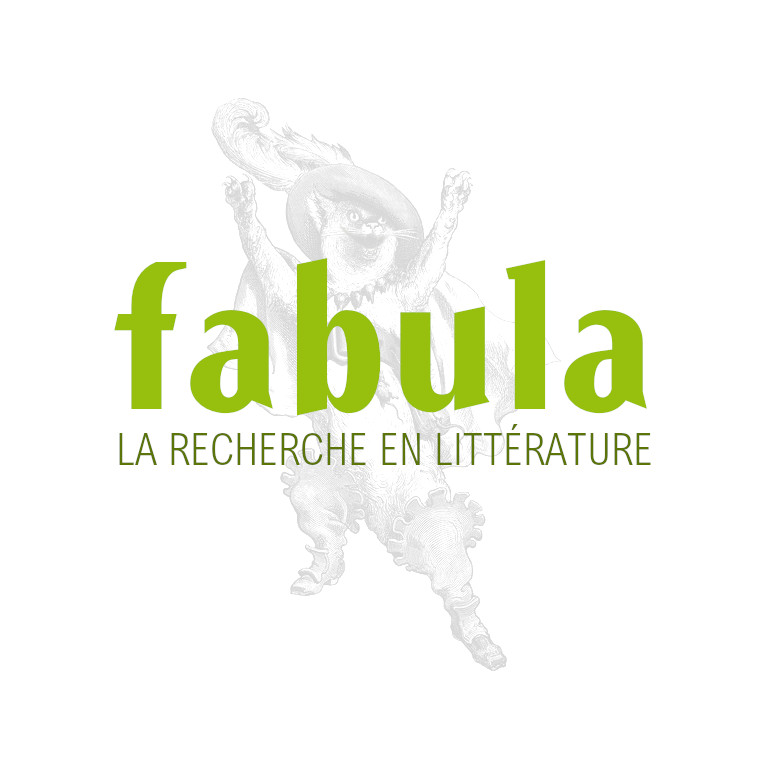 Irish Journal of French Studies
Patrick Crowley, Gillian Jein, Maeve McCusker, Maria Scott
EAN: ISSN16491335
Date de publication : 0 décembre 2013
Référence bibliographique : Irish Journal of French Studies, 13, Patrick Crowley, Gillian Jein, Maeve McCusker, Maria Scott, 2013. EAN13 : ISSN16491335.
IRISH JOURNAL OF FRENCH STUDIES
No. 13, 2013
Editors
Patrick Crowley, Gillian Jein, Maeve McCusker, Maria Scott
Table of contents
Articles
Catherine Emerson - Bastards in the Belgian Manuscript
DOI: 10.7173/164913313809455684
Nicola Frith - Working through' Slavery: The Limits of Shared Memories in Contemporary France
DOI: 10.7173/164913313809455657
Sarah Hayden - Jésus-Christ Rastaquouère: Francis Picabia's Anti-Art Anti-Christ
DOI: 10.7173/164913313809455701
Francesco Manzini - Execution, Sovereignty and Sacrifice: Balzac's Un épisode sous la Terreur and El Verdugo
DOI: 10.7173/164913313809455693
Martin Munro - Exile, Return and Mourning in Aimé Césaire's Cahier d'un retour au pays natal and Dany Laferrière's L'Énigme du retour                                                                             
DOI: 10.7173/164913313809455710
David Murphy - Love, Trauma and War: The Tirailleurs sénégalais and Sexual-Racial Politics in 1920s France
DOI: 10.7173/164913313809455639
Ornaith Rodgers  - 'Chaque père doit trouver sa vraie place d'homme et de père responsable': Discourses of Fatherhood in Pregnancy Advice Texts.
DOI: 10.7173/164913313809455666
Douglas Smith - Raymond Queneau's 1916 Easter Rising: On est toujours trop bon avec les femmes as (Post-)Historical Novel
DOI: 10.7173/164913313809455675
Book Reviews - DOI: 10.7173/164913313809455648
Marcel Proust Aujourd'hui 9 Sjef Houppermans, Nell de Hullu-van Doeselaar, Manet van Montfrans, Annelies Schulte Nordholt, Sabine van Wesemael (eds.) (Amsterdam – New York: Rodopi, 2012) 212 pp. Reviewed by Pauline Moret
Névine El Nossery, Témoignages fictionnels au féminin. Une réécriture des blancs de la guerre civile algérienne Amsterdam, Rodopi, Chiasma, 2012, Reviewed by Mireille Rebeiz
Françoise Henry, Les îles d'Inishkea. Carnets personnels. Édité par Barbara Wright Lille, Presses Universitaires du Septentrion, 2012, 150 pp. Reviewed by Jean-Michel Picard
Le Récit aujourd'hui Jérôme Game (ed.) Saint-Denis, Presses Universitaires de Vincennes, Esthétiques hors cadre, 2011, 176 pp. Reviewed by Oliver O'Hanlon.
Jérôme Game, Poetic Becomings: Studies in Contemporary French Literature Oxford, Bern, Peter Lang, Modern French Identities, 2011, 262+ix pp. Reviewed by John McCann
Responsable : Patrick Crowley
Adresse : Department of FrenchUniversity College CorkCork Irlande