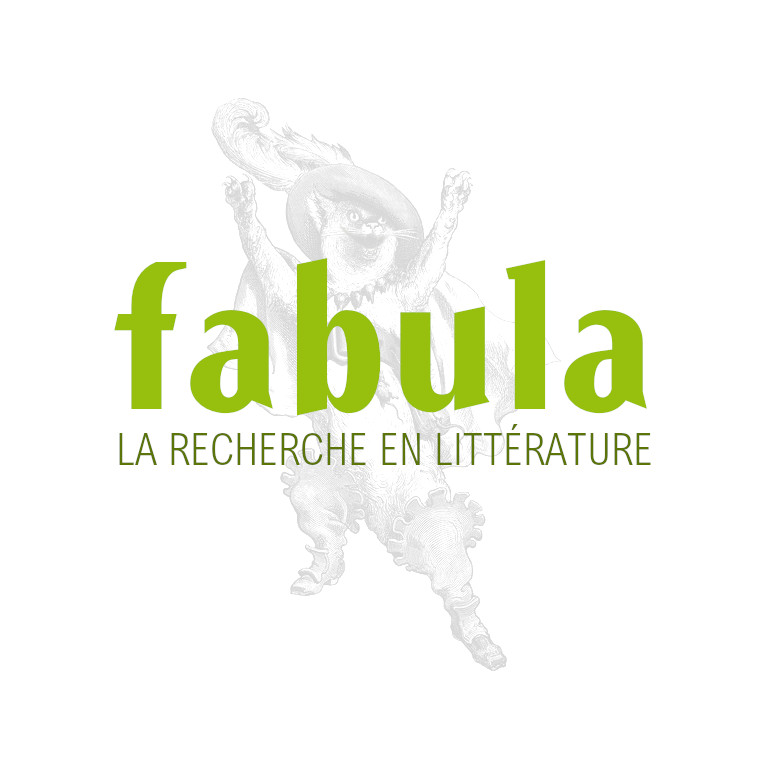 K. Szmurlo (dir.), Germaine de Staël: forging a politics of mediation
Voltaire Foundation, coll. "SVEC"
EAN: 9780729410243
Date de publication : 0 décembre 2011
Germaine de Staël: forging a politics of mediation
Sous la direction de Karyna Szmurlo
Oxford, Voltaire fondation, coll. "SVEC", 2011, xx+312 p.
ISBN 978-0-7294-1024-3
£65 / €80 / $115
Présentation de l'éditeur:
Author, political activist and salonnière, Germaine de Staël has become the focal point of groundbreaking research in women's studies, in performing arts, and in language/translation theory. In this collection of studies, which examine issues as diverse as citizenship, immigration, abolition or constitutional liberalism, Staël's stance as a champion of moderation against the perils of extremism and polarization comes clearly to the fore. Contributors shed new light on the Groupe de Coppet, the circle of which she was the heart, and on the cosmopolitan networks she created within and beyond Europe. Other articles underline and reassess Staël's formative influence on national cultures distant in space and time, redefining her Italianism in Corinne ou l'Italie, analysing the British reception of her Considérations and exploring the impact of De l'Allemagne on American intellectual life.

Madelyn Gutwirth, Preface
Karyna Szmurlo, Introduction
I. Revolutionary engagements
Marie-Eve Beausoleil, Germaine de Staël as political activist: print, privacy and opinion in the French Revolution (1789-1799)
Paul S. Spalding, Germaine de Staël's role in rescuing Lafayette, 1792-1797
Catriona Seth, Germaine de Staël and Marie-Antoinette
Doris Y. Kadish, Patriarchy and abolition: Staël and fathers
Carrie F. Klaus, The 'French' and the 'foreign' in works by Germaine de Staël, Isabelle de Charrière and Cornélie Wouters
Chinatsu Takeda, On a liberal interpretation of the French Revolution: Mme de Staël's Considérations sur la Révolution française
Aurelian Craiutu, Moderation and the Groupe de Coppet
Susan Tenenbaum, Turning honour on its head: Germaine de Staël's indictment of Napoleon
Jean-Marie Roulin, Ontology and the politics of return in Germaine de Staël
II. In space and time: cultural cross-currents
Ann T. Gardiner, From group to traveller's network: thoughts on reconfiguring sociability in Germaine de Staël
Clorinda Donato, Against Coppet's Italie: Ugo Foscolo's engaged Italian Romanticism
Robert Casillo, Staël, Stendhal and the reputation of the modern Italians
Paola Giuli, Poetry and national identity: Corinne, Corilla and the idea of Italy
Nanora Sweet, Staël the poet: recuperating Italy
Ulrike Wagner, From words to worlds: De l'Allemagne and the transnational recasting of the ancient past
Eric Gidal, Conversation and censorship: De l'Allemagne and the British reviews
Summaries
Bibliography
Index
Collaborator list: Marie-Eve Beausoleil, Université de Montréal; Robert Casillo, University of Miami; Aurelian Craiutu, Indiana University; Clorinda Donato, California State University, Long Beach; Ann Gardiner, Franklin College; Eric Gidal, University of Iowa; Paola Giuli, Saint Joseph's University; Madelyn Gutwirth, West Chester University; Doris Y. Kadish, University of Georgia; Carrie F. Klaus, DePauw University; Jean-Marie Roulin, Université Jean Monnet; Catriona Seth, Université de Nancy; Paul S. Spalding, Illinois College; Nanora Sweet, University of Missouri-St. Louis; Karyna Szmurlo, Clemson University; Chinatsu Takeda, Otsuma Women's University, Japan; Susan Tenenbaum, Baruch College; Ulrike Wagner, Columbia University.
Collaborator biographies: Karyna Szmurlo is Professor of French at Clemson University, and has published on 18th- and 19th-century women writers. Her research is strongly interdisciplinary, combining history, feminist theory, and the philosophy of language.
Adresse : Voltaire Foundation, University of Oxford, 99 Banbury Road, Oxford OX2 6JX, Angleterre