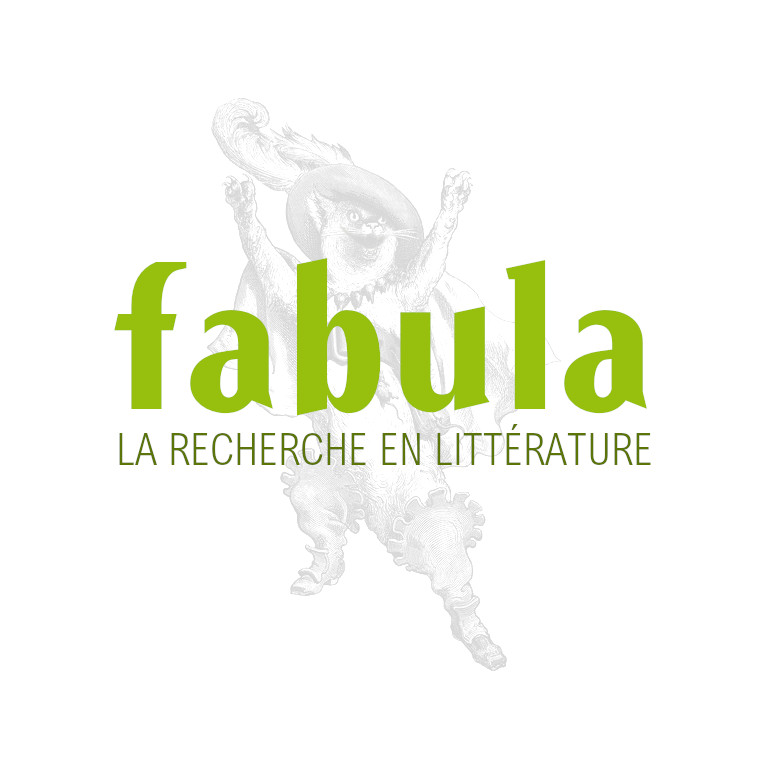 La France et l'exotique
Information publiée le 18 février 2003 par
René Audet
Du 22 mars 2003 au 23 mars 2003
University of Birmingham
The University of Birmingham Department of French Studies
France and the Exotic
Programme:
Each day consists of one or more plenary session (s), with a paper presented by a keynote speaker, and a choice of English- or French-language strands.
Saturday 22nd March:
Plenary Session: Venue
09.00h registration LR 5
09.30h welcome address Dr Martyn Cornick, Head of French Studies, University of Birmingham (In French ; LR 5)
09.45h keynote speaker Professor Alex Hughes, University of Birmingham: 'The Seer Unseen: Michel Leiris's China' (in English ; LR 5)
10.45h coffee LR 5
11.00h Session 1:
Strand 1: The Overseas Exotic Chaired by Ms Liz Jones
Cathy Wardle, Jesus College, University of Cambridge: Voyages in Space and Voyages in Time in Marguerite Yourcenar's Le Tour de la Prison'
English LR 4
Julia Waters, University of Bath: Gallimard's New Series: 'De-exoticising the Gaze: a Post-colonial Critique of Gallimard's 'Continents Noirs' Series'
English LR 4
Fui Lee Luk, University of Paris: 'Go East Young Woman: China Through the Eyes of Amélie Nothomb and Elizabeth Qi-Guyon'
English LR 4
Boris Wiseman, University of Durham: 'Claude Lévi-Strauss's Tristes tropiques and Michel Leiris's L'Afrique fantôme et.al 'Figuring the Exotic in French Ethnography'
English LR 4
Strand 2: The Exotic in Twentieth-Century Literature Chaired by Dr Sarah Fishwick
Hervé Baudry, University of Coimbra: Faim ou fin des exotismes - dans l'oeuvre de Gérald Hervé
French LR 5
Isabelle Guillaume, Université de Pau : 'Claude Farrère et l'espace indochinois mythique'
French LR 5
Franck Merger, Université de Paris IV, Sorbonne : 'La lutte d´Aragon contre la littérature et l´imaginaire exotiques dans l´entre-deux-guerres'
French LR 5
Marisa Ferrarini, University of Milan: L'anti-exotisme dans la vie antillaise: l'exemple de Simone Schwartz-Bart
French LR 5
12.30h Lunch
LR 5
13.30h Plenary session: keynote speaker Professor E. Ceri D. Crossley, University of Birmingham Exotic Animals (tbc)
English LR 5
14.30h Session 2:
Strand 1: The Literary Nineteenth-Century (English) Chaired by Ms Rachel Luckman
Margaret Topping, University of Cardiff: Proust and Persia
English LR 4
Nicola Cotton, University College, London: 'The Grotesque as the Sublime: The Exotic Appeal and Aesthetic Power of Ugliness in Hugo and Beyond'
English LR 4
Tim Farrant, Pembroke College, University of Oxford: 'Home Thoughts on the Exotic, From Loti to Balzac'
English LR 4
Strand 2: The Literary Nineteenth-Century (French) Chaired by Professor Dennis Wood
Rohini Bannerjee, University of Western Ontario 'La spiritualité orientaliste dans la partie carrée de Théophile Gautier
French LR 5
Nina Engelhardt, University of Kiel, Germany : 'Nerval: Voyage en Orient: Le projet contre-orientaliste?'
French LR 5
Kubilay Aktulum,Universitesi Suleyman Demirel, Turkey : 'Les traces de subjectivité et les projections fantasmatiques dans Constantinople de Théophile Gautier'
French LR 5
16.00h Coffee LR 5
16.15h Session 3
Strand 1: Cinema Chaired by Dr Russell Cousins
Kate Ince, University of Birmingham: 'Exotic Aesthetics InThe Cinema of Georges Franju'
English LR 4
Maryse Bray & Agnès Calatayud, University of Westminster/ Birkbeck College, London: 'La Dette; The Representation of the Tirailleurs sénégalais in twentieth-century France (Or: The fate of Those Who Come From Without)'
English LR 4
Strand 2: The Revolutionary Period (non-literary) Chaired by Professor Jennifer Birkett
Alessandra Costarella, 'Le Théâtre de la Révolution française'French LR 5
Maha Gad El Hak, University of Cairo: 'Analyses des planches de La Description d'Egypte'
French LR 5
18.30h Vin d'honneur20.00h Conference dinner
Sunday 23rd March
09.30h Plenary Session: keynote speaker Professor Bill Marshall, University of Glasgow: France and Canada, tbaEnglish LR 5
10.30h coffee LR 5
10.45h Session 4:
Strand 1: Arts et Spectacles. Guest Chair: Shearer West, of The Barber Institute of Fine Arts, Birmingham (tbc)
Eteri Shvets, University of Illinois: Art and Reality in the Works of Delacroix
English LR 4
Carole Sweeney, University of Southampton: The Surrealist Group and Subversive Kitsch
English LR 4
Hélène Gill, University of Westminster: 'Discordant and Ambiguous Messages in Official Representations of Empire: Versailles 1845 and Crystal Palace, 1851'
English LR 4
Strand 2: Methodologies and Ways of Reading Chaired by (tba)
Vladimir Kapor, Université de Villeneuve d'Ascq : Exotisme et couleur locale: champs sémantiques
French LR 5
Mirjam Tautz, Université de Paris IV, Sorbonne : Les exotismes du roman français contemporain
French LR 5
Claudia Almeida
French LR 5
12.30h lunch LR 5
13.15h Session 5:
Strand 1: New Exoticisms Chaired by Miss Julie Summers
Joanna Helcké, University of Loughborough: 'Black is Beautiful: Lifestyle Magazinesfor France's
English LR 4
Nathalie Mrgudovic, University of Aston: 'The 'Loi d'orientation pour l'outre -mer': The Delusion of Devolution?'
English LR 4
Judith Broadbridge, University College of St Martin's, Lancaster, and Dawn Marley, University of Surrey: 'Arabs into Frenchmen: The Role of the French Language in Transforming them into us'
English LR 4
Strand 2: L'exotique insolite Chaired by Dr Martyn Cornick
Bernard Urbani, Université d'Avignon : La Littérature ferroviaire: Barnabooth de Valéry Larbaud, et Prose du Transsibérien de Blaise Cendrars
French LR 5
Luc Canautte, Université de Mons-Hainault (Belgique) : 'L'Exotique jardin dans la littérature belge'
French LR 5
Raymond Delambre, Conservateur en chef, Bibliothèque, Paris : Paul Claudel au Japon
French LR 5
We are privileged to present the following keynote speakers:
Professor E Ceri D Crossley, Chair of 19th Century French Studies, University of Birmingham. He has published books, articles and editions in French and English on a range of writers and thinkers including Musset, Quinet, Michelet and Constant. He is currently co-editing the Quinet-Michelet letters in Michelet's Correspondance générale, and researching aspects of French Romantic religious thought, literature, historiography and philosophy. He teaches a range of courses in the Department including second and final-year modules which focus on the French Revolution and its impact.
Professor Bill Marshall, Head of Department and Chair of Modern French Studies, The University of Glasgow. His research interests lie on the interface of culture and politics in the French-speaking world since 1900, using theory to explore that relationship. His first book, Victor Serge The Uses of Dissent (1992), explored the novels and thought of a Franco-Russian anti-Stalinist revolutionary, who was born in Belgium and died in exile in Mexico. In particular, Mikhail Bakhtin's theories on dialogism and the novel helped him to pinpoint the differences between political and literary language, in Serge's writings and in general. His second book, Guy Hocquenghem (1996), looked at one of the founders of the contemporary gay movement in France, who died of an AIDS-related illness in 1988. Hocquenghem was a great iconoclast who refused to fit into the orthodoxies of either gay 'identity' or the vaguely left-wing social and political settlement that emerged in France in the aftermath of May 1968 and Mitterrand's first election victory of 1981. The close engagement with the thought of Gilles Deleuze and Félix Guattari, who were very influential on Hocquenghem, was a great help to his next project, on Quebec National Cinema (2000). Here he tried not only to bring some very interesting films (popular comedies as well as works by auteurs such as Denys Arcand and Robert Lepage) to the greater attention of those working in French and Film Studies, he also tried to sort out what we mean by 'national cinema' and the tensions contained in the concept. These three book projects, while seemingly disparate, were all ways for him to work out ideas on the key political questions of class and revolution, gender and sexuality, and nationhood. He has also written widely on various aspects of French film and media. His current projects include a monograph on the film director André Téchiné and an Encyclopedia of the French Atlantic.
Professor Alex Hughes, Chair of Twentieth-Century French Literature, University of Birmingham. She has research and teaching interests in twentieth-century French prose fiction, life writing, women's writing, visual culture and gender studies. She has published on Violette Leduc, Simone de Beauvoir, Serge Doubrovsky, Hervé Guibert and post-war gay and lesbian writing, has edited an Encyclopedia of Contemporary French Culture, and has recently completed a study of gender issues entitled Heterographies: Sexual Difference in French Autobiography, awarded the R.H.Gapper book prize. She is involved in teaching on and developing the Gender Studies MPhil B. Her edited book projects have most recently involved two co edited volumes, the first of which (in collaboration with James S. Williams) deals with gender and French film and the second of which (with Andrea Noble) focuses on the intersections of photography and narrative. Current other focuses of research are the phenomenon of narrative "interference" and French perceptions of China.
adresse
University of Birmingham