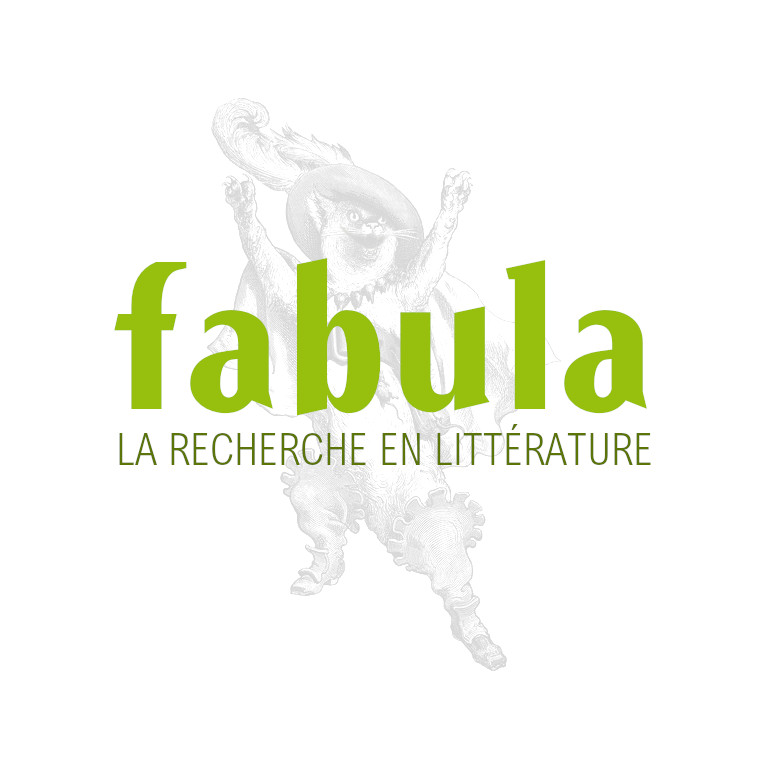 Laetitia Zecchini, Arun Kolatkar and Literary Modernism in India, Moving Lines
Bloomsbury Publishing, coll. "Historicizing Modernism "
EAN: 9781441167507
Vient de paraître: Laetitia Zecchini, Arun Kolatkar and Literary Modernism in India, Moving Lines, London, New York, New Delhi: Bloomsbury Publishing, Juillet 2014.
Edition anglaise: 60£, Edition indienne: 499 Rs
Cet ouvrage basé sur de très nombreux inédits et entretiens constitue le premier ouvrage sur le poète indien Arun Kolatkar, mais aussi un travail critique important sur le modernisme en Inde et sur les trafics féconds – encore inexplorés – entre littérature postcoloniale et modernisme.
Résumé en anglais:
In this first scholarly work on India's great modern poet, Laetitia Zecchini outlines a story of literary modernism in India and discusses the traditions, figures and events that inspired and defined Arun Kolatkar. Based on an impressive range of archival and unpublished material, this book also aims at moving lines of accepted genealogies of modernism and 'postcolonial literature'.

Zecchini uncovers how poets of Kolatkar's generation became modern Indian writers while tracing a lineage to medieval oral traditions. She considers how literary bilingualism allowed Kolatkar to blur the boundaries between Marathi and English, 'Indian' and 'Western sources; how he used his outsider position to privilege the quotidian and minor and revived the spirit of popular devotion.

Graphic artist, poet and songwriter, storyteller of Bombay and world history, poet in Marathi, in English and in 'Americanese', non-committal and deeply political, Kolatkar made lines wobble and treasured impermanence. Steeped in world literature, in European avant-garde poetry, American pop and folk culture, in a 'little magazine' Bombay bohemia and a specific Marathi ethos, Kolatkar makes for a fascinating subject to explore and explain the story of modernism in India.
Table des matières:
Introduction
On 'selective traditions' and Kolatkar's invisibility
Modernism in India: 'Newness enters the world through acts of displacements'
Life of a poet: Some elements of context

I. Bombay Bohemianism, Bombay Cosmopolitanism
The 'city of Strangers' and the 'fantastic conglomeration of clashing realities'
The Kala Ghoda bohemians: Dissent, deracination and belonging
'Welcome to the conspiracy': Little magazines and small presses
A 'rooted errantry' or the cosmopolitan local

II. Marathi and English Cycles of Give-and-take: on Issues of Bilingualism and Translation, Orality and Reinvention

Kolatkar's multilingualities: The poet as piebald animal
Poetry India is Translation India
Bhakti re-sung: The speaking voice, the singing voice and 'Americanese'

III. Seeing the World Anew: Recording and Defamiliarizing the Ordinary
'Keep it'
'Look with all your eyes, Look!': the Kala Ghoda stage
Turning around: converting, disturbing and defamiliarizing perception

IV: From Scrap to Art: recycling and transfiguring the world
The art of assemblage: The 'old junk shop', the poet and the rag-picker
A malleable world: Second lives, new beginnings and wobbly lines
Divine ready-mades: In praise of the impermanent present

V. The Politics of Kolatkar I
Life Turned Upside Down: Orchestrating and Exposing Chaos
'All laws break down': The jaywalking poet and the challenge of dharma
Sarpa Satra: The impossible-to-sanitize ritual of purification
Foundational refuse

VI. The Politics of Kolatkar II
Reclaiming History and Multivocality
Voices of History, voices of sorrow: The poet, the storyteller and the unforgetful
Historicity against Nativism: Challenging Hindu Nationalism
Literature, censorship and the straightjacking of Indianness

VII. By Way of Conclusion: the Trope of 'Outsidedness' and the Poet as Stranger
Premiers comptes-rendus:
This pioneering book, much of it based on archival sources, is an immense feat of literary recovery and retelling. Laetitia Zecchini brings alive the world of Arun Kolatkar and his contemporaries, the first generation of post-independence poets centered in Bombay. Scholars who come after her will forever be in her debt. Arvind Krishna Mehrotra
"This pioneering book, much of it based on archival sources, is an immense feat of literary recovery and retelling. Laeittia Zecchini brings alive the world of Arun Kolatkar and his contemporaries, the first generation of post-independence poets centered in Bombay. Scholars who come after her will forever be in her debt." –  Arvind Krishna Mehrotra - See more at: http://www.bloomsbury.com/uk/arun-kolatkar-and-literary-modernism-in-india-9781441167507/#sthash.3c4Xgcps.dpuf
"This pioneering book, much of it based on archival sources, is an immense feat of literary recovery and retelling. Laeittia Zecchini brings alive the world of Arun Kolatkar and his contemporaries, the first generation of post-independence poets centered in Bombay. Scholars who come after her will forever be in her debt." –  Arvind Krishna Mehrotra - See more at: http://www.bloomsbury.com/uk/arun-kolatkar-and-literary-modernism-in-india-9781441167507/#sthash.3c4Xgcps.dpuf
"This pioneering book, much of it based on archival sources, is an immense feat of literary recovery and retelling. Laeittia Zecchini brings alive the world of Arun Kolatkar and his contemporaries, the first generation of post-independence poets centered in Bombay. Scholars who come after her will forever be in her debt." –  Arvind Krishna Mehrotra - See more at: http://www.bloomsbury.com/uk/arun-kolatkar-and-literary-modernism-in-india-9781441167507/#sthash.3c4Xgcps.dpuf
An exciting, readable, deeply researched, analytical study of a world-class author who was mostly unknown to those outside India until after his death, this is one of the best books about Indian literature. Presenting the first in depth portrait of Arun Kolatkar's life and works based on his writings, unpublished and previously unknown documents, and interviews with others, it illuminates the many local and international cultural and linguistic influences that for over two decades nourished Bombay's artists and writers. Besides throwing light on the roles of Kolatkar, Arvind Krishna Mehrotra, Dilip Chitre, and Adil Jussawalla in creating a modern Indian literature, the author shows the need for postcolonial studies focused on realities rather than assumptions." –  Bruce King, - See more at: http://www.bloomsbury.com/uk/arun-kolatkar-and-literary-modernism-in-india-9781441167507/#sthash.3c4Xgcps.dpuf
An exciting, readable, deeply researched, analytical study of a world-class author who was mostly unknown to those outside India until after his death, this is one of the best books about Indian literature. Presenting the first in depth portrait of Arun Kolatkar's life and works based on his writings, unpublished and previously unknown documents, and interviews with others, it illuminates the many local and international cultural and linguistic influences that for over two decades nourished Bombay's artists and writers. Besides throwing light on the roles of Kolatkar, Arvind Krishna Mehrotra, Dilip Chitre, and Adil Jussawalla in creating a modern Indian literature, the author shows the need for postcolonial studies focused on realities rather than assumptions." –  Bruce King, - See more at: http://www.bloomsbury.com/uk/arun-kolatkar-and-literary-modernism-in-india-9781441167507/#sthash.3c4Xgcps.dpuf
An exciting, readable, deeply researched, analytical study of a world-class author who was mostly unknown to those outside India until after his death, this is one of the best books about Indian literature. Presenting the first in depth portrait of Arun Kolatkar's life and works based on his writings, unpublished and previously unknown documents, and interviews with others, it illuminates the many local and international cultural and linguistic influences that for over two decades nourished Bombay's artists and writers. Besides throwing light on the roles of Kolatkar, Arvind Krishna Mehrotra, Dilip Chitre, and Adil Jussawalla in creating a modern Indian literature, the author shows the need for postcolonial studies focused on realities rather than assumptions." –  Bruce King, - See more at: http://www.bloomsbury.com/uk/arun-kolatkar-and-literary-modernism-in-india-9781441167507/#sthash.3c4Xgcps.dpuf
An exciting, readable, deeply researched, analytical study of a world-class author who was mostly unknown to those outside India until after his death, this is one of the best books about Indian literature.  Bruce King
This is the first major critical study of Arun Kolatkar, the late-twentieth century's most absurdly neglected poet. It is also a stylish, refreshingly anti-academicist example of what literary scholarship at its best and boldest can do today. By redrawing the map of 'literary modernism', and encouraging us to think about the English language and its poetry in compelling new ways, Laetitia Zecchini has not only created space for Kolatkar in our times. She has given new life to the lost art of literary criticism. Peter D. McDonald (Oxford)
Most discussions of world literature today assume the novel as its protagonist and paint pictures of the world as either hopelessly fixed in centres and peripheries or as circulating suspended from local places. Arun Kolatkar and Literary Modernism in India gives us a strikingly different picture of literature and the world. … The first monograph on one of the world's great poets who had an extraordinary oeuvre in two languages -Marathi and English-this book is also a bold critical intervention in post-colonial literature and literary modernism world-wide. As vibrant, perceptive and brimming with ideas as its subject, it brings to life the city and the transnational counter-culture that Kolatkar was so much part of. Francesca Orsini (SOAS)
Adresse : Laboratoire ARIASINHA/2 rue Vivienne, 75002, Paris