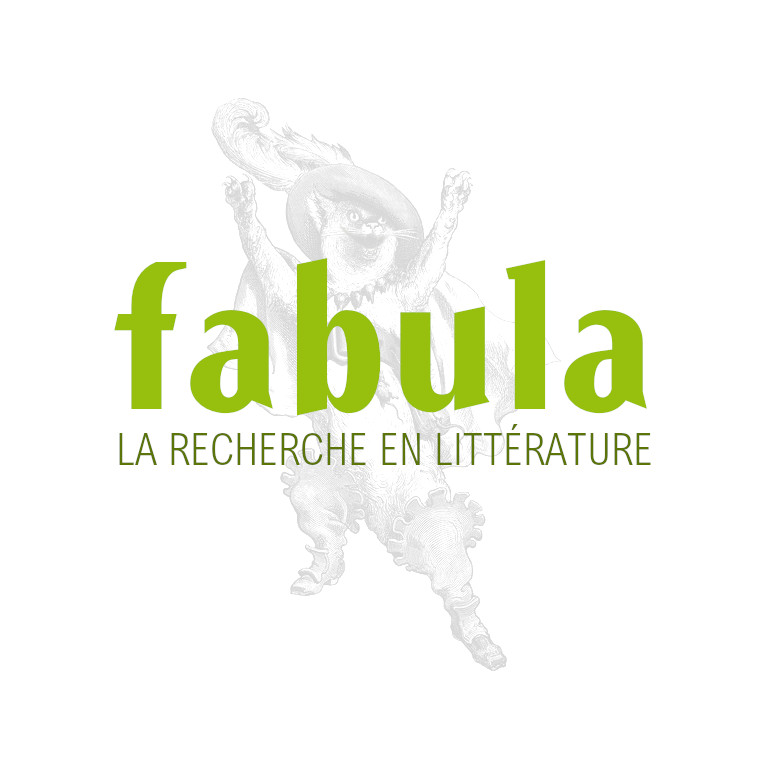 Le Beau et le Monstrueux
Du 4 avril 2008 au 5 avril 2008
Registration is now open for the 2008 Cambridge French Graduate Conference, 'The Beautiful and the Monstrous', to be held on the 4th and 5th of April 2008 at King's College, Cambridge. We are pleased to welcome as our guest speakers Professor Naomi Segal (IGRS), Dr Jennifer Yee (University of Oxford) and Dr Miranda Griffin (University of Cambridge). Please find the full conference programme below. A copy of the programme is also available on the conference website at: http://www.mml.cam.ac.uk/french/grad_conf

All are welcome to attend the conference, including delegates who are not giving papers, and the registration form is available to download at:

http://www.mml.cam.ac.uk/french/grad_conf/registration.pdf

All conference delegates will need to register by 15th March 2008, specifying their accommodation and dietary requirements.

We look forward to seeing you there!

With kind regards,

Aurélie L'Hostis and Amaleena Damlé
Conference Organisers
*******************************PROGRAMME***************************************
Friday 4th April
09.00 Registration and Tea/Coffee
09.30 Opening Remarks - Dr. Bill Burgwinkle, University of Cambridge
09.45 Keynote Address
Professor Naomi Segal (Institute of Germanic & Romance Studies): 'Being Jude Law, Being John Malkovich' - Anzieu and the psychoanalysis of skin'

10.45 Tea/Coffee
11.00 Beautiful Monsters - the Erotic and the Sublime
Nicolas Valazza (The Johns Hopkins University): 'Huysmans, Moreau, Redon, la fleur et le monstre'

Klemens James (University of Manchester): 'Surrealism's convulsive beauty: the abject lined with the sublime'

Martin Llewellyn (King's College London): 'Minotaur & Acéphale'
12.30 Lunch, King's Great Hall
13.45 Keynote Address
Dr. Jennifer Yee (University of Oxford):' The Black Maid and her Mistress - Flaubert, Manet, Zola'

14.45 Corporeal Concerns - Physical Forms, Gender, Identity

Ruth Vorstman (University of Oxford): 'Diana as beautiful goddess: three seventeenth-century examples'

Elizabeth Lindley (University of Cambridge): 'Mythology's Monstrous Beauty: Negotiating female identity in Marie NDiaye's Theatre

Ashwiny Kistnareddy (University of Nottingham): 'Le corps monstrueux/hybride: vers une poétique de l'entre-deux dans l'oeuvre de Devi'

16.15 Tea/Coffee

16.30 The Aesthetics of Style and Form - Language and Art

Kristy Guneratne (University of Cambridge): 'Merleau-Ponty and Beauty'

Dominique Chaigne (Université de Provence): 'La beauté des sonnets «(…) qui clochent d'un pied (…) »'

Fiona Gatty (University of Oxford): 'Beauty and Monstrosity in Nineteenth Century French Art Criticism 1801-24'

18.00 Close for day

19.30 Drinks Reception, Saltmarsh Suite

20.00 Conference Dinner, Saltmarsh Suite
Saturday 5th April

09.00 Keynote Address
Dr. Miranda Griffin (University of Cambridge): ' "Wild? I was livid!" - the beastly and the courtly in medieval tales of transformation'

10.00 Liminal Hybrids - Literary and Mythical Creatures
Elodie Macler (Université Paris Sorbonne - Paris IV): 'La Belle et la Bête dans la littérature française classique: du mythe au conte populaire'
Cécilia Falgas-Ravry (University of Cambridge): 'A Dance of Angels and Monsters: Victor Hugo's caducean aesthetics'
Anna Elsner (University of Cambridge): 'Uncanny Balbec - Crypts, Nightmares and Phantoms in Les intermittences du Coeur'
11.30 Brunch, King's Great Hall
12.45 Theory and Ethics of Monstrosity
Orlaith Creedon (UC Berkeley): '"Tout a droit d'intéresser l'observateur attentif": Tableau de Paris and the Project of Moral Physionomy'
Brooke Lynne McGowan (University of Cambridge): 'The monstrous hymen: Derrida, le subjectile, and the libidinal surface of the postmodern sublime'
Catherine Markey (University College London ): ' "Une oeuvre barbare et délicate": Hervé Guibert and the limits of representation'
14.15 Closing remarks and Roundtable - Dr. Emma Wilson, University of Cambridge
15.00 Close
adresse
King's College, Cambridge, UK