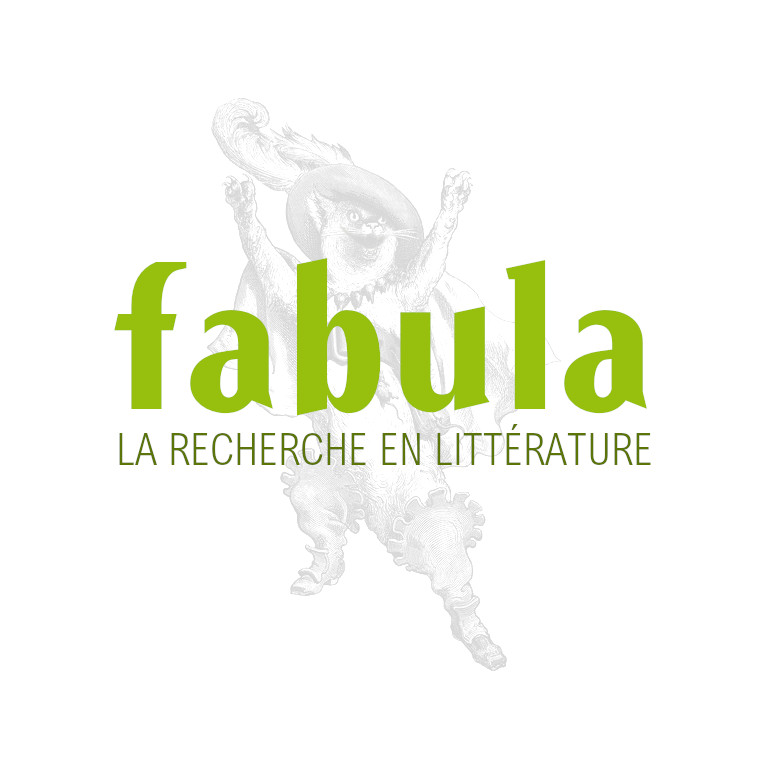 Literary Intermediality. The Transit of Literature through the Media Circuit, M. PENNACCHIA PUNZI (dir.)
Peter Lang
EAN: 9783039112234
Information publiée le 21 septembre 2007 par
Gabriel Marcoux-Chabot
(source : Site web de la maison d'édition)

Maddalana PENNACCHIA PUNZI [dir.], Literary Intermediality. The Transit of Literature through the Media Circuit, Bruxelles / Bern / Berlin / Frankfurt am Main / New York / Oxford / Wien, Peter Lang, 2007, 257 p.
ISBN 978-3-03911-223-4


RÉSUMÉ

The increasing transfer of literary texts and of relatedwriting/reading processes from the printed page to analog and digitalmedia (and vice versa) is the phenomenon under investigation in thisbook, for which the term 'literary intermediality' has been coined.Literature is 'in transit', i.e. travelling incessantly throughmass-media, personal-media, and the internet, with crucial effects bothon the ways it is perceived by younger generations of users and on theways it is devised by contemporary authors. The literary text far frombeing restricted to printed media keeps moving across the whole mediacircuit, thus acquiring at any stage a new, temporary identity. Basedon the seminar «Intermediality and Literary Practices» at the 7th ESSEConference in 2004, the essays of this collection by scholars from bothsides of the Atlantic focus on the seminar's common topics - cinema,theatre, postmodernism, and new critical issues.


TABLE DES MATIÈRES

Maddalena Pennacchia Punzi: Literary Intermediality: An Introduction
Joy Sisley: Writing, the Body, and Cinema: Peter Greenaway's The Pillow Book
Celestino Deleyto: From Among the Dead: Identity and Truth in FilmicLetters
Lydia Martin: Jane Austen on Screen: Deference and Divergence
Johan Callens: Intermediality in David Mamet's The Water Engine
Bruce Barton: «Gonna build a little place for you and me»: Imaginary Spaces in MacIvor's House
Karen Bennett: «Star-Cross'd Lovers» in the Age of AIDS: The Intermediality of Rudolf Nureyev's Romeo and Juliet
Sonia Baelo Allué: Intermediality in Literature: Bret Easton Ellis andthe MTV Novel
Barbara Antonucci: Mediatic Metamorphoses andPostmodern Novels by Chuck Palahniuk, Bret Easton Ellis and Nick Hornby
Nancy Isenberg: Repurposing Rime of the Ancient Mariner inthe Postmodern Age
Ana Vogrincic: Literary Effects of Author-Stardom
Giuseppe Martella: Internet, E-Learning and Critical Distance
Maddalena Pennacchia Punzi: Shaping G / Local Identities in IntermedialTexts: The Case of Bridget Jones's Diary.


BIOGRAPHIE

Maddalena Pennacchia Punzi teaches English literature at the University of Roma Tre. She is the author of Il mito di Corinne. Viaggio e genio femminile nella scrittura di Anna Jameson, Margaret Fuller e George Eliot (2001) and essays on a wide range of literary topics, including literature and film, and Shakespeare on screen.