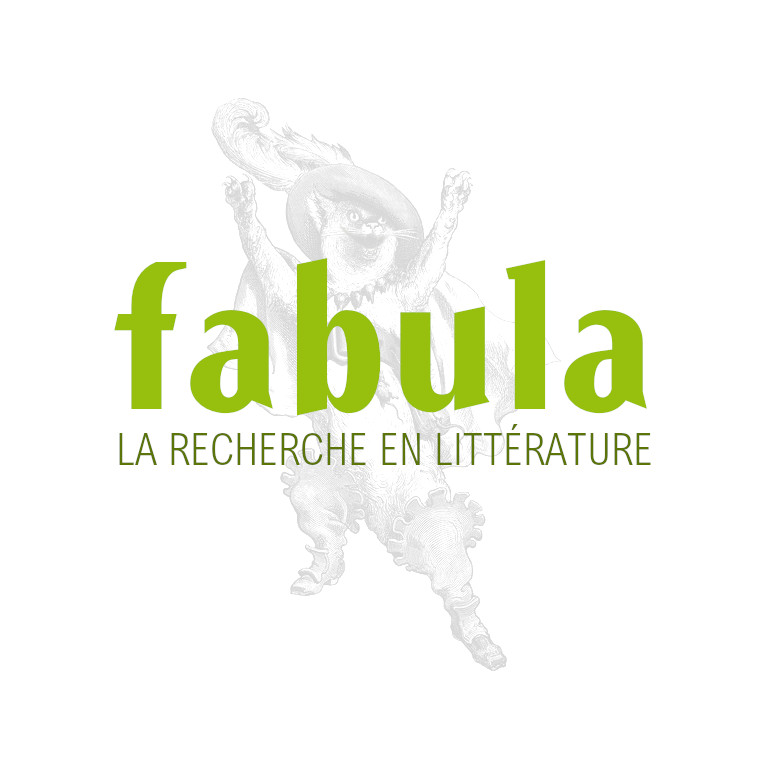 Literature and Theology, vol. 3 no 1 (mars 2009)
Literature and Theology, a quarterly peer-review journal,provides a critical non-confessional forum for both textual analysisand theoretical speculation, encouraging explorations of how religionis embedded in culture. Contributions should address questionspertinent to both literary study and theology broadly understood, andbe consistent with the Journal's overall aim: to engage with andreshape traditional discourses within the studies of literature andreligion, and their cognate fields - biblical criticism, literarycriticism, philosophy, politics, culture studies, gender studies,artistic theory/practice, and contemporary critical theory/practice.
Vol. 23, no 1 (mars 2009)
Abram Van Engen
Shifting Perspectives: Sin and Salvation in Julian's A Revelation of Love
In A Revelation of Love, Julian of Norwich has a problem: Holy Church blames humans for sin, but God does not. Julian's solution lies in her Parable of the Lord and the Servant, which, I argue, does not reconcile this contradiction, but instead embraces it. The resulting doctrine of salvation envisions a back-and-forth shift of perspectives—from blame to blamelessness—that finally terminates in heavenly union with God. The essay ends by situating Julian's soteriology in its medieval context, arguing that what was once a corrective message of love in a culture centered on God's wrath has often become today a message of self-esteem in a culture centered on God's love.
Forrest Clingerman
Walking into the Frame:A Theological Exploration of Pilgrimage along Anton Mauve's A Dutch Road
To offer a contemporary theological interpretation of pilgrimage, how might we describe the meaning of journeying and illustrate its spiritual depth? Integrating insights from the theology of culture and the theology of place, a philosophical theology of pilgrimage defines spiritual journeying as a uniquely dialectical movement of place and movement, being and action, dwelling and mobility. To show this, the first part of the essay provides an interpretation of a work of art, by investigating the unlikely but evocative description of pilgrimage found in the painting by Anton Mauve called A Dutch Road. In a reflection on this painting, the meaning of pilgrimage is found by walking into the frame of the canvas. Second, a more critical examination of a Christian theology of pilgrimage is developed as a response to Mauve's painting. The movement of the traveler can be shown as the identification of the Christian with the communio viatorum, as well as in the movement between journey and destination. Thus, within the surface of a painting, we find an important portrayal of the relationship between finite and infinite as it appears in human journeys.
Rina Arya
Painting the Pope: An Analysis of Francis Bacon's Study After Velázquez's Portrait of Innocent X
In many discussions of his work Bacon is disparaging about religion, and more specifically, Christianity. And yet, in spite of his unequivocal stance, throughout his oeuvre he was relentlessly drawn towards the symbols of the Christian tradition, especially the motif of the Crucifixion and the Pope. In this article I want to compare Velázquez's painting of Pope Innocent X (1650) and Bacon's Study after Velázquez's Portrait of Innocent X (1953) in order to assess the reasons that explain Bacon's obsession with the image of the Pope. His descriptor 'study after' in the title qualifies his aims, which entailed deconstructing the Velázquez painting and reappropriating it for his own ends. I think it fitting to describe Bacon's version as being a mirror-image or photographic negative of Velázquez's. And although Bacon virulently critiques the institutions of the Church, he is dependent upon the wealth of theological sources for his imagery as well as the position of theism, which alone gives credence to his practice.

Kevin J. Gardner
The Poetry of Anthony Thwaite: An Archaeology of Belief
The defining characteristic of the poetry of Anthony Thwaite is the poet's profound interest in archaeology. This essay explores how the archaeologist's scientific method is used to explore not merely the historical and material but also the personal and the spiritual. Throughout his poetry Thwaite sustains a steady exploration of religious practice and belief through archaeological metaphor, but his most striking archeological motif lies in the poetic impulse to turn the archaeological excavation on the self. In surprising ways, he uses his archaeological experience and knowledge to explore his own spiritual and religious impulses, and discovers the vibrancy of belief not only among past cultures but also in the present. Thwaite's serious curiosity about religious faith allows him to unearth an expected desire for belief within himself.

Rebecca Moore
Jonestown in Literature: Caribbean Reflections on a Tragedy
This article examines how several Caribbean writers are using the mass deaths in Jonestown, Guyana in 1978 as elements of their works. Utilising Mikhail Bakhtin's concepts of centripetal and centrifugal forces, and the push-pull dynamic between monologue and dialogue, the article compares Caribbean visions with the central narrative about Jonestown that currently exists. Official accounts about Jonestown focus on the charismatic leader, Jim Jones, and the bizarre nature of the deaths. Caribbean literary representations of Peoples Temple and Jonestown, however, focus on the effects of colonialism, and thus exert a centrifugal influence on monologic discourse about Jonestown. The article concludes that the multiplicity of representations approaches Bakhtin's idea of carnival, in which diverse viewpoints are celebrated outside of mainstream channels.
Vincent Lloyd
Michel Houellebecq and the Theological Virtues
The controversial contemporary French author Michel Houellebecq is generally regarded as anti-religious. His works explore the implications of postmodern, capitalist-dominated culture. I argue that, particularly in The Possibility of an Island, Houellebecq in fact offers resources for thinking constructively about religion in postmodernity. Particularly, Houellebecq explores the themes of faith, hope and love. I suggest that Houellebecq's discussion of the theological virtues has Augustinian resonances. Through a close reading of The Possibility of an Island, I explicate what Houellebecq has to say about the theological virtues, and I begin to consider broader implications of Houellebecq's work.