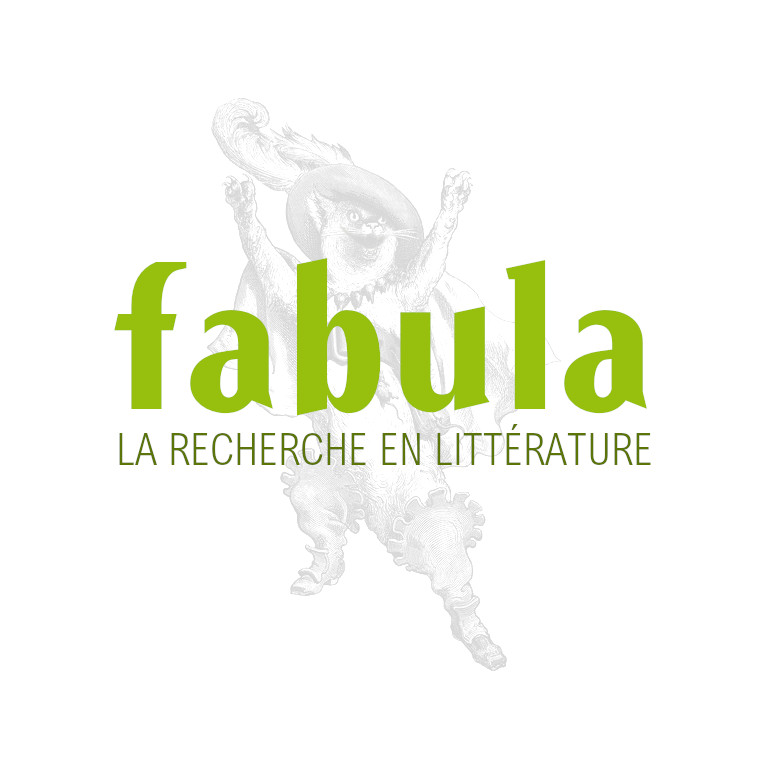 M. Öhrman, Varying Virtue. Mythological Paragons of Wifely Virtues in Roman Elegy
Centre for Languages and Literature, Lund University, coll. "Studia Graeca et Latina Lundensia"
EAN: 9789162873943

Magdalena Öhrman, Varying Virtue. Mythological Paragons of Wifely Virtues in Roman Elegy, Lund: Centre for Languages and Literature, Lund University, coll. "Studia Graeca et Latina Lundensia" 15, 2008. 218 pages.  
ISBN 9789162873943  
Recension par Glenn C. Lacki (St Hugh's College, University of Oxfor) dans Bryn Mawr Classical Review 2009.04.47.
Présentation de l'éditeur:
This dissertation investigates references to five mythologicalcharacters (Penelope, Laodamia, Andromache, Alcestis and Euadne) usedas paragons of wifely virtues in Roman elegy. Providing extensive closereadings, it discusses the usage of these five characters in the worksof Propertius and Tibullus, and in the elegiac works of Ovid, withspecial reference to issues of narratology, intertextuality, andliterary genre. The shaping of such mythological references issignificant for our understanding of the elegiac genre as a whole.References found in Propertius, Tibullus, and Ovid's Amores('canonical' elegy) are discussed in Chapter One. Mythological andintertextual inconsistencies reveal a skewed perspective on the elegiacrelationship both with regards to the narrator's appreciation of thebeloved and his self-representation. The chapter argues that well-knownexamples of virtue cannot be incorporated into the system of'canonical' elegy to which infidelity is intrinsic without a sense ofjarring. Chapter Two examines the letters of Penelope and Laodamia inOvid's Heroides, finding there the same sense of grating between theepic-tragic and elegiac genre systems. In addition it shows thatstatements by both characters may be read as metapoetic statements onthe aims of the genre. Passages drawing on the selected characters inerotodidactic elegy are investigated in Chapter Three. Here, referencesare of two types, one establishing the credibility of the erotodidacticnarrators as changes to the evaluation of the mythological charactersare in keeping with their claims for themselves, the other revealingthe narrator's world view to be comically blinkered as myths have to betweaked to an absurd extent in order to fit the precepts proposed. Thefourth chapter deals with instances in Ovid's exile poetry,highlighting the importance of Ovid's earlier works as intertexts andthe re-inscription of the Ars amatoria into the exilic poetry.Furthermore, we note that these mythological characters become vehiclesfor metapoetic statements on 'canonical' elegy, confirming thetraditional tendency of that genre. In conclusion, the dissertationshows that careful reading of seemingly stereotypical mythologicalreferences may assist in establishing elegy as a genre concerned withconsolidating traditional Roman values.
L'auteur:

Magdalena Öhrman studied Classics andcomparative literature in Sweden and at Munich, and finished her LundUniversity PhD as a visiting doctoral student at Manchester in 2008.She is an enthusiastic alumna of the German Academic Exchange Serviceand the Swedish Foundation for International Cooperation in Researchand Higher Education.
Her research interests focus mainly on Roman literature, includingliterary patronage and the use of literary theory in the field ofClassics. Her thesis, "Varying Virtue. Mythological Paragons of WifelyVirtues in Roman Elegy" (published at Lund 2008) investigates the useof female mythological examples of wifely virtue in Roman love elegy,and she has also published on aspects of mythology in Catullus andOvid. Her current research project deals with issues of genre andcharacterization in Ovid's exile poetry.