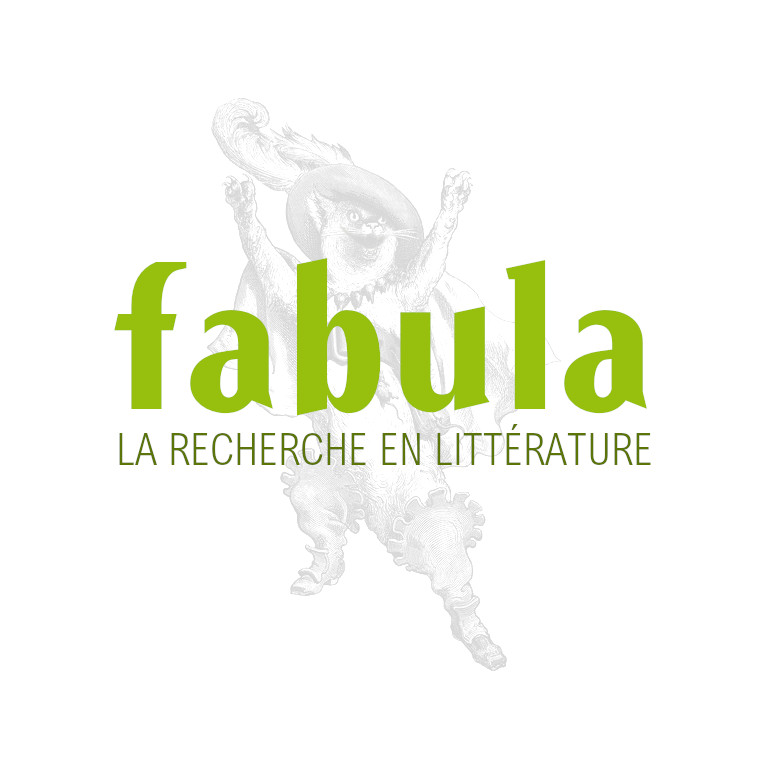 Mosaic, vol. 41, no 4 (décembre 2008)
Founded in 1967, the year of Canada's centennial, Mosaic is aninterdisciplinary journal devoted to publishing the very best criticalwork in literature and theory. The journal brings insights from a widevariety of disciplines to bear on literary texts, cultural climates,topical issues, divergent art forms and modes of creative activity.Mosaic combines rigorous scholarship with cutting-edge exploration oftheory and literary criticism. It publishes contributions from scholarsaround the world and it distributes to 34 countries. In North America,Mosaic is read by subscribers in almost every state and province. Itcan be found in over 500 of the world's major university and collegelibraries.
Vol. 41, no 4 (décembre 2008)
Dawne McCance
Crossings: An Interview with Rodolphe Gasché
This conversation with Rodolphe Gasché—a keynote speaker at Mosaic's2006 conference, Following Derrida: Legacies—evolved over severalmonths. Mosaic is pleased to publish the interview here.
Rodolphe Gasché
The Deepening of Apperception: On Walter Benjamin's Theory of Film
According to Walter Benjamin, the history of photography is a processof progressive emancipation of reproductive technology from magic andthe aura. This process culminates in the art of cinema as a public artin which total transparency is achieved. The essay attempts toinvestigate the changes in perception that come with the newtechnologies and the progressive evacuation of the sacred and theauratic from art.

Rodolphe Gasché
The Harmless Detail: On Hegel's Aesthetics
Although "detail" is not a technical concept, it is, according toHegel, intimately linked to the sphere of the fine arts, in particularclassical art, where it is a determined modality of particularization.Focusing on Hegel's analysis of Greek and contemporary statuary, theessay shows how detail is linked to the measurement of the humanfigure, in particular to the size of its feet.

John Lurz
Modern Mnemosynes: Female Memory and the Allegory of Gender
This essay examines the peculiar alignment of memory and femininity inthree modern writers. Placing Henry James's "The Beast in the Jungle"in dialogue with the figure of Mnemosyne instanced in Heidegger andDerrida, it suggests that this gendered figuration leads ultimatelyinto the fundamentally and inescapably allegorical nature of memoryitself.
Amit Marcus
Narrative Ethics and Incommensurable Discourses: Lyotard's The Differend and Fowles's The Collector
The essay highlights the contribution of Lyotard's conceptions ofincommensurable discourses, damage, and wrong in his work Le Differendto the ongoing disputes between neo-humanists and Levinasians inliterary studies. I interpret John Fowles's The Collector in light ofLyotard's thesis, and demonstrate how this thesis is illuminated byFowles's novel.
Victoria L. Smith
Generative Melancholy: Women's Loss and Literary Representation
Using the psychoanalytic concept of melancholia, this essay develops afeminist analysis of the concept of loss and posits a relationshipamong women's subjectivity, loss, and literary representation. Inrecognizing loss and in representing it, certain women's modern andpostmodern novels utilize a strategy of resistance—stagings of loss—toeffect compensation.
Angela Laflen
(Re)presenting the Fetus: The Limits of Objective Vision in "Birthmates" and "The Ultrasound"
Although fetal images are common in contemporary culture, they stillpose interpretive difficulties, which are highlighted in Gish Jen's"Birthmates" and Chitra Banerjee Divakaruni's "The Ultrasound." Thisessay argues that these authors undercut discourses claiming toobjectively interpret fetal images by foregrounding conflicts ofinterpretation and the embodied nature of vision.
Élide Valarini Oliver
Queneau's Poissons and Guimarães Rosa's Jaguar: Two Literary Contributions on the Animal and Human Conditions
This essay, by working through literature, outlines some attitudestowards animals that have become paradigmatic in Western cultures.Following Guimarães Rosa, the essay offers a comparative perspective onhow to think "animal thinking."
Michelle Ann Abate
Becoming a "Red-Blooded" American: White Tomboyism and American Indian Tribalism in Caddie Woodlawn
This essay unpacks the way in which white tomboyism and American Indiantribalism mutually construct each other in Caddie Woodlawn. Caddie'sability to cross the gender line facilitates an ability to cross theracial one and be classified as a non-white "wild Indian," an act thathas implications for her national identity.
Danette DiMarco
J. Sunita Peacock
The Bhadramahila and Adaptation in Meera Syal's and Gurinder Chadha's Bhaji on the Beach
Bhaji on the Beach critiques the bhadramahila or "respectable woman"construct that took root in nineteenth-century pre-independence,colonial Bengal and that still impacts Indian females living abroad.This essay examines bhadramahila discourse through intertextual andpostcolonial lenses and reveals modern disconnects with the historicalconstruct.