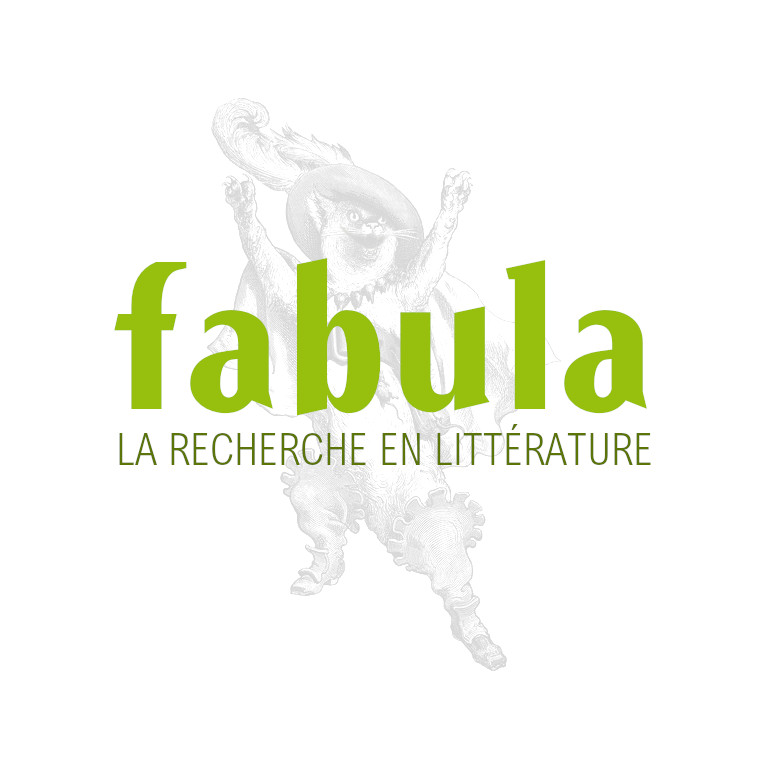 Mosaic, vol. 42, no 1 (mars 2009) - Sound, part 1
Founded in 1967, the year of Canada's centennial, Mosaic is aninterdisciplinary journal devoted to publishing the very best criticalwork in literature and theory. The journal brings insights from a widevariety of disciplines to bear on literary texts, cultural climates,topical issues, divergent art forms and modes of creative activity.Mosaic combines rigorous scholarship with cutting-edge exploration oftheory and literary criticism. It publishes contributions from scholarsaround the world and it distributes to 34 countries. In North America,Mosaic is read by subscribers in almost every state and province. Itcan be found in over 500 of the world's major university and collegelibraries.
Vol. 42, no 1 (mars 2009) - Sound, part 1
David Cecchetto
Sounding the Hyperlink: Skewed Remote Musical Performance and the Virtual Subject
This essay uses the sound-art practice Skewed Remote MusicalPerformance as a probe for considering the implications of sonicontology. Understanding sound as radically relational, the essay arguesthat subjectivity is a technological extension that, in the acousticreality of our virtual age, has rendered the human always-alreadyposthuman.
Cory Stockwell
Kant and the Sublime Murmur of the We
This essay examines the workings of voice, attunement, and unboundenessin Kant's Critique of Judgment. Through an analysis of the soundings ofthis text, the essay attempts to arrive at a Kantian theory ofcommunity, one that is marked by an irreducible openness to the outside.
Clark Lunberry
Soliloquies of Silence: James Turrell's Theatre of Installation
The artist James Turrell's installations appear, at first glance, theideal setting for what Turrell himself describes as a "wordlessexperience." The light or darkness encountered within them is often sosensual, or severe, as to leave one silenced and speechless. Yet sounds(and words), sounds that speak of language's enduring narrations,nonetheless often arise within such installations.
Robert Bennett
Songs of Freedom: The Politics and Geopolitics of Modern Jazz
Our conventional understanding of the 1950s as a silent, conformistgeneration has largely been shaped by visual images from televisionsitcoms. Listening to the alternative sounds of fifties jazz and rockand roll reveals a broader sense of the period's multiple cultural andpolitical voices.
Colin Hugh Moore
The Talkie Cure: Psychoanalysis and the Art of Noise
Lacan's "mirror stage" simultaneously introduces the child to twodistinct information channels—in other words, to multimedia. The mirrorstage thus anticipates an encounter with the multimedia apparatus ofthe sound film. This essay views psychoanalysis in relation to soundcinema to uncover its multimedial basis.
Umberto Rossi
Acousmatic Presences: From DJs to Talk-Radio Hosts in American Fiction, Cinema, and Drama
DJs and talk-show hosts are undoubtedly cultural icons in the Americanmediascape, and as such they appear in several novels, films and in theplay Talk Radio, by Eric Bogosian. This essay analyzes thesocio-political implications of how DJs and talk-show hosts aredepicted by taking them back to their historical background.
Linda Marie Zaerr
When Silence Plays Vielle: The Metaperformance Scenes of Le Roman de Silence in Performance
Performance-based exploration of the thirteenth-century Le Roman deSilence can extend discussions of ambiguity by clarifying theexperience of the sound of the poem. Homonymic terminology breaks downthe boundary between performer and text, while metaperformance elementsimpose identities of characters on performer and audience.
Robert P. McParland
The Sounds of the Audience
A variety of audience sounds can be heard in the literature of theearly twentieth century. Authors depict social frames at the opera,concert hall, or theatre, where audience sounds intervene: coughing,rustling of programs, whispering, fictional audiences speaking throughsound and gesture. This essay asks how modernist writers connectverbal, musical, and visual art to incorporate the new sounds of theirmodern environment in their stories.
Katherine McLeod
"Oui, let's scat": Listening to Multi-Vocality in George Elliott Clarke's Jazz Opera Québécité
Set on the apple-blossomed streets of Quebec City, Québécité sings thestory of two multicultural couples—Laxmi Bharati and Ovide Rimbaud, andMalcolm States and Colette Chan—whose loves are thwarted and recoveredas they encounter familial and personal prejudices towards culturaldifference. Listening to the two female characters, who have sparkedextensive critical debate on the issue of performing cultural identity,this essay asks how Québécité calls for a rethinking of criticalapproaches to sound as a medium for improvising multiculturalisms.
Kevin McNeilly
friend/ to any/ word: Steve Lacy Scores Tom Raworth
Combining techniques of close listening and close reading, this paperinterrogates the intersections of sound and text in Tom Raworth'spoetry and in Steve Lacy's music, particularly in their score for (andperformances of) "Out of a Sudden," an elegy for the Swiss poet FrancoBeltrametti. Maurice Blanchot's work on friendship and absence providesa conceptual template for their collaboration.
Jessica Lewis Luck
Sound Mind: Josephine Dickinson's Deaf Poetics
Using theories of deaf cognition, this essay explores the compellingsoundscape of the poetry of Josephine Dickinson. Her Deaf poeticsexpands traditional notions of poetic sound, shifting the locus ofsound experience from the voice and ear to other organs ofsound-processing, such as the mind's inner voice, the mouth, the lips,and the resonating spaces of the proprioceptive body.
Kate Eichhorn
Past Performance, Present Dilemma: A Poetics of Archiving Sound
This essay explores the possibility of archiving sound, specificallypoetry in performance. Our deep attachment to the familiar oppositionsthat govern the ideas of the archive and the repertoire, including theopposition between orality and writing, is identified as the primaryobstacle to realizing the sound archive's full potential.
Tamas Dobozy
The Morrison Songbook: Proliferation in Jazz
This essay examines Toni Morrison's novel through the theories ofMichel de Certeau to suggest a utopian vision founded upon "doing"rather than "discourse." The essay suggests that jazz is not only acultural practice but a radical way of envisioning community.