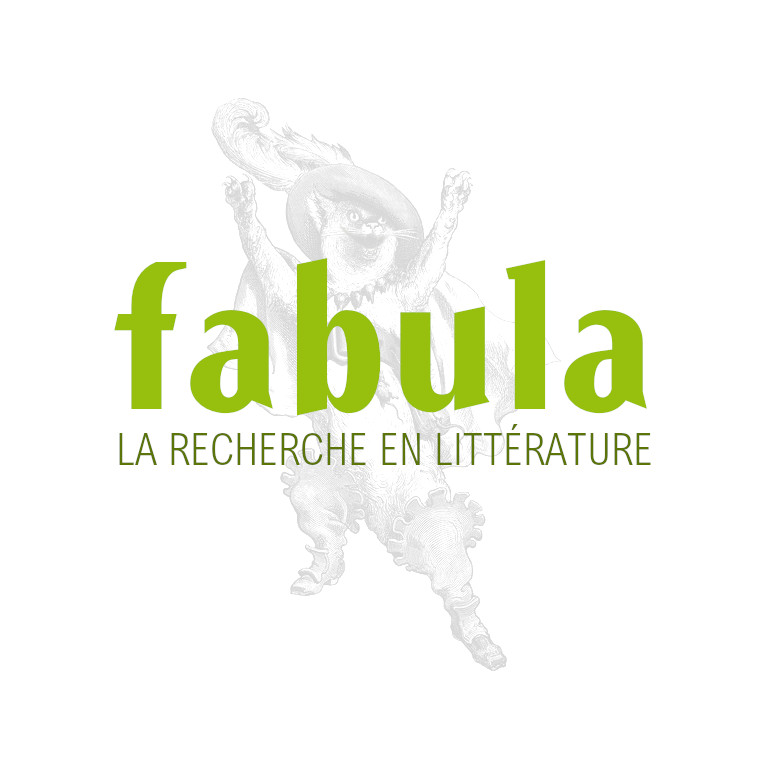 On Miracle Ground XV "Lawrence Durrell at the Crossroads of Arts and Science"
Du 1 juillet 2008 au 5 juillet 2008
Université Paris X
 La Conférence internationale Lawrence Durrell, On Miracle Ground XV "Lawrence Durrell at the Crossroads of Arts and Science" se tiendra en salle des conférences, Bâtiment B, à l'Université Paris-X du 1er au 5 juillet.
Programme:
Conference of the International Lawrence Durrell Society organized by the Research Center « Espaces/Ecritures » : Bibliothèque Durrell Université Paris X
Salle des Conférences, Bâtiment B
Tuesday 1st, Wednesday 2nd, Thursday 3rd, Friday 4th July Université de Paris X Salle des Conférences – Bât. B
Guest of honour : Penelope Durrell-Hope
____________________________________________________________________________
Tuesday, July 1st
8h30 : registration
The Arts Of Politics
9h Introduction- Corinne Alexandre-Garner
9h20 Donald Kaczvinsky- From Alexandria, With Love: Durrell and the Spy Novel, Or Durrell in Bondage.
9h40 James Clawson – "Better leave the rest unsaid": Denial and Exile in Durrell, Seferis and Cyprus.
10h Barbara Papastavrou –Koroniotakis Lawrence Durrell à la croisée de l'art et de la politique - Le séjour en Egypte (1941-1945) : ombre et lumière
Discussion
10h30 Coffee break
The Villa Seurat Circle
11-12h Guest speaker -Penelope Durrell-Hope
12h James Gifford – Reconstructing the Villa Seurat Network: Anarcho-Surrealist Activity 1935-60.
12h20 Paul Herron – Miller's input in Anaïs Nin's Winter of Artifice and the Villa Seurat Circle 12h40 Anna Lillios - A Retrospective View of the Life and Works of Lawrence Durrell."
13h Jane Eblen Keller- To Live or Die in Paris? How American Writers Changed Their Minds
Discussion
13h30 Lunch
ATERNOON EVENTS AND EXCURSIONS
Guided tour, literary and artistic Paris in the thirties: Montparnasse, Villa Seurat, ...
EVENING
19 h Performance of Sappho at the Theatre BMK,bâtiment L, Nanterre
20h Cocktail Party, Espace Reverdy, bâtiment L
Wednesday, July 2nd
Writers at the Crossroads
9h Nabil Abdel Al - Diplomacy Wedged between the Hammer of Durrell and the Anvil of Forster.
9h20 Daniel Kempton – Petrarch and Sade : Le cercle refermé.
9h40 Gulshan Taneja – An Indian View of an Indian View : Durrell's India.
10h Ian Mac Niven- The Moral Durrell.
Discussion
10h30 Coffee break
11h H.R. Stoneback- To Tune in Idly: Place and Landscape, Nature and Attention, Science and Art in Adlington, Durrell and Pound.
11h20 Matthew Nickel- At the Crossroads of Mysticism with Durrell and Stoneback : Questing After the Deus Loci into the Twenty-first Century.
The Durrell Archives in Europe
12h Rachel Foss Presenting the Durrell Archive in the British Library
12h20 Sarah Varron Presenting the Durrell Archive in the Durrell Library
13h30 Lunch in Nanterre
Presentation of Frédéric-Jacques Temple's film on Lawrence Durrell
AFTERNOON EVENTS AND EXCURSIONS
Musée Guimet
Institut du Monde Arabe
Thursday, July 3rd
Session 1 : Reassessing the Quintet
9h Grace Austin- Reality prime : Durrell's own critique of the Avignon Quintet.
9h20 Ravindran Nambiar –Affad as a Contemplative Scientist
9h40 Dianne Vipond – Lawrence Durrell's Avignon Quintet : A Key to Achievement in Postmodern
Fiction.
10h Zahlan Anne- Collaboration and Resistance in Lawrence Durrell's Constance
Session 2 : Reassessing the Quartet
9h Kerrianne Pearson. – Art, Mirrors and Authenticity in Lawrence Durrell's Justine
9h20 Khalil Mohamed –Alexandria between Lawrence Durrell and Naguib Mahfouz
9h40 Alice Bayley Cheylan- Allusions to and illusions of the mirage, memory, and mirror found in Balthazar
10h Pierre Grou- Le Quatuor à la lumière de la relativité
Discussion
10h30 Coffee break
Poetry and Music
11h Fiona Tomkinson – Durrell's Poem in Space and Time at the Crossroads of the Arts and the Sciences: Crossroads.
11h20 Cécile Oumhani - Monsieur: writing a spiritual quest with a painter's eye
11h40 Nathalie Vincent Arnaud – « This music settling like white-hot steel » : music and transmutation in Lawrence Durrell's The Black Book and Anaïs Nin's Cities of the Interior.
Discussion
13h30 Lunch in Nanterre
AFTERNOON EVENTS AND EXCURSIONS
14h30 Cristina Delume et Bernard Wystraete :Musical creation « Swing between the lines » at the conference site
Business meeting ot the ILDS after the performance
Cité des sciences at La Vilette
Free evening
Friday, July 4th
Science and Fiction
9h John U Peters- "No Man's Land:Durrell Between Literature and Science"
9h20 Brien Williams – The City as a Cognitive Model – Computational Reading(s) of The Alexandria Quartet
9h40 Richard Hood – Anti-thesis : Durrell, Dialectic and the Thought-Experiment in The Alexandria Quartet
10h30 Coffee break
11h Sophie Haberbusch- The situation of "Out of Text" in Lawrence Durrell
11h20 Claudine Brelet – Durrell and Medecine.
11h40 Michel Engel and Corinne Alexandre-Garner- Where has Freud's old couch gone?.
12h Paul Lorenz – Not Science but the Poetry of Science in Lawrence Durrell's Avignon Quintet
Discussion
Lunch at the Procope
AFTERNOON EVENTS AND EXCURSIONS
Musée d'Orsay
Free evening
Saturday, July 5 th
Visit to Giverny
Cruise-dinner on the Seine
Modérateurs
Clarisse Zimra ; Isabelle Keller Privat ; Murielle Philippe ; Cornelius Crowley
Colloque organisé avec l'aide:
The International Lawrence Durrell Society
De l'UFR d'Etudes Anglo-Américaines,
Du Centre de Recherches d'Etudes Anglophones (CREA),
De l'Ecole Doctorale de Lettres, Langues et Spectacles
Université Paris X-Nanterre
200, avenue de la République
92001 Nanterre Cedex
01 40 97 71 71
adresse
Université Paris X