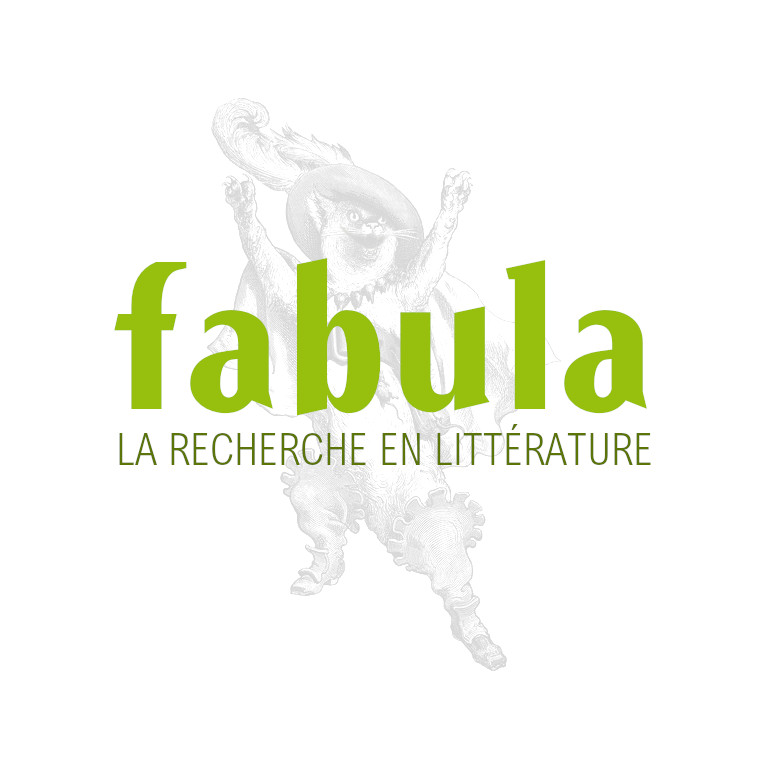 Paragraph, vol. 31, no 3 (novembre 2008)
Edinburgh University Press
Founded in 1983, Paragraph is a leading journal in moderncritical theory. It publishes essays and review articles in Englishwhich explore critical theory in general and its application toliterature, other arts and society. Regular special issues by guesteditors highlight important themes and figures in modern criticaltheory.
Vol. 31, no 3 (novembre 2008)

Katherine Fry
Elaboration, Counterpoint, Transgression: Music and the Role of the Aesthetic in the Criticism of Edward W. Said
This article examines the role of the aesthetic in the criticism of Edward Said through a reading of two lesser-explored texts, Musical Elaborations (1991) and On Late Style(2006). It explores how, by drawing upon ideas from Gramsci and Adorno,Said advocates a convergence of social and aesthetic approaches tomusical analysis and criticism. Although critical of some of thetensions arising from Said's varying perspectives on music and society,the article suggests that we can nonetheless detect a distinctiveideology of the aesthetic in Said's writings on music. It argues thatSaid's ideas on the temporal or narrative structure of certain musicalworks or performances function, within his wider thinking, as anaesthetic paradigm for undermining fixed identity and linear ortotalizing narratives. Thus Said's reflections on music do not simplyretreat from social and political concerns, but rather elaborate autopian thinking regarding the interface between criticism and theaesthetic.
Shari Goldberg
From Quietism to Quiet Politics: Inheriting Emerson's Antislavery Testimony
While Ralph Waldo Emerson has been increasingly acknowledged as anAmerican thinker influential in the evolution of nineteenth-centuryphilosophy, his essays have largely failed to escape the charges ofquietism and political apathy bestowed upon them in his lifetime. Yetif Emerson insisted on the importance of silence to the antislaverymovement, it was perhaps due to his theory that one's deepestobligations become involuntarily part of the self and thus refuse towithstand representation in direct speech. My article reads Emerson'swriting in this light, suggesting more broadly that the common notionthat silence and politics are antithetical be reconsidered with regardto the possibility that what constitutes political speech need not beexplicit — or even vocal.

Christopher Johnson
Analogue Apollo: Cybernetics and the Space Age
This article re-examines some of the principal concepts of cybernetics— control, communication, feedback — and its preoccupation with the'coupling' of human and machine in an increasingly automated world.Historically, the rise of cybernetics coincides with the so-calledSpace Age, where the kind of computerized control systems theorized incybernetics were essential to the guidance and operation of the complexmachinery required to place humans and machines in space. Taking theApollo programme as a paradigmatic case of accelerated technologicalevolution, the article looks at aspects of the human-machinerelationship in Apollo and more specifically at the modes of interface— 'analogue' and 'digital' — which mediated that relationship. Despitea certain humanism of control which posits the human agent as theultimate instance of perception, decision and action, it is argued thatthe evolutionary tendency detectable in the Apollo programme is towardsthe progressive marginalization, or 'redundancy', of the human agent.
Maria Scott
Lacan's 'Of the Gaze as Objet Petit a' as Anamorphic Discourse
This article makes the case for a symmetry between the form and content of Lacan's 1964 seminars on vision in The Four Fundamental Concepts of Psychoanalysis.As well as theorizing anamorphosis, or visual resistance, as a model ofthe dialectic between the eye and the gaze, the seminars function tolure and frustrate their auditor-readers. This reading, supported byLacan's references to his own discourse as a labyrinth and network ofthreads, shows how a policy of syntactic ambiguity and apparentcontradiction seems to inform the logic of the seminars on vision, suchthat the gaze defies understanding as surely as it resists the eye. Thearticle proposes that this structure of mise-en-abyme, discussed ashypnotic even within the discourse on the gaze, is designed tocaptivate auditor-readers. Elements within the seminars, as well asLacan's 'post-face' to the published edition, suggest that thediscourse is addressed to our unconscious.
William Watkin
The Materialization of Prose: Poiesis versus Dianoia in the work of Godzich & Kittay, Shklovsky, Silliman and Agamben
This article presents a critical theory of the medium of 'normative'prose. Relying on the work of critics of poet's prose and thephilosophy of Badiou and Nancy, it commences by defining proseostensibly as the immaterial and thus invisible dianoia or discursive other to the radically material poeisis.The essay then attempts to trace a brief history of critical attentionpaid to prose to uphold and further develop this thesis. Using thepoeticized prose of Ron Silliman's Tjanting as an exemplary,contemporary text the remainder of the article delineates the threeelements of prosaic immateriality. The first is the predominance of therole of deixis in prose as the very act of referring to referenceitself devoid of actual referents in the world, the moment of thepredominance of prose as normative according to Godzich and Kittay. Thesecond is the attempt by automatized prose discourse to occlude itsalterity and the role of poetic alienation in revealing thisautomatization as a political/ideological construct. This is tracedback to the formalism of Shklovsky and then reconsidered in theLanguage poetics of Ron Silliman's own theorization of the New Sentenceas that which resists automatized syllogistic cohesion. Thirdly, thepaper looks at the significant incursions in the field by one of thekey contemporary thinkers, Giorgio Agamben. Analysing Agamben's theoryof prose as the collapse of poetic semiotic singularity into semanticgenerality, I finish with a consideration of how Silliman's workresists this very gesture in an attempt to create a permanentlymaterialized prose that resists being relegated to dianoia or the prose of generalized connections.

Sophie Fuggle
Negotiating Paul: Between Philosophy and Theology

Mark Robson
An Other Europe