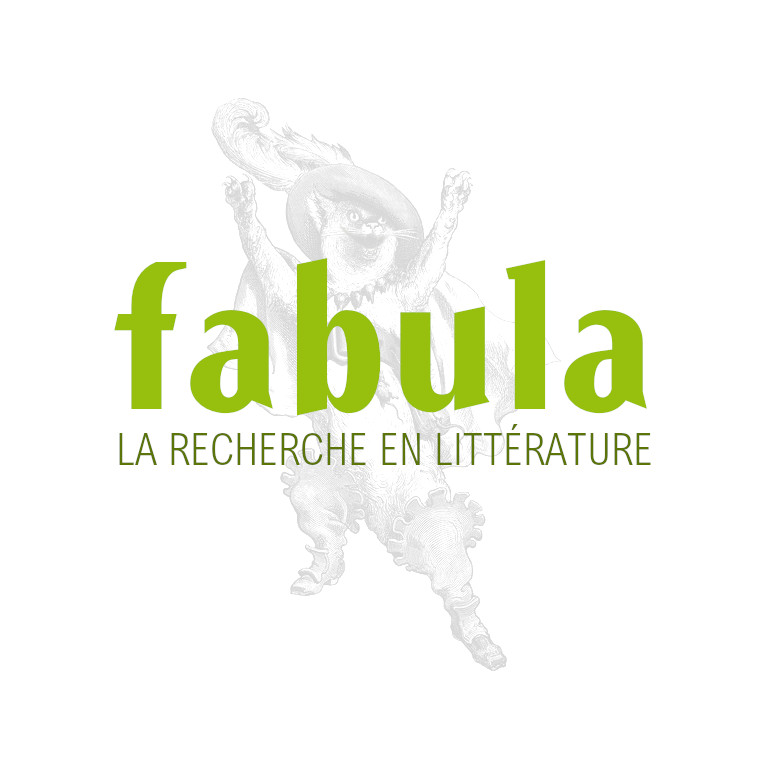 Perspectives contemporaines sur le monde médiéval, 2, 2010
Perspectives contemporaines sur le monde médiéval n° 2/2010
Tiparg, 2011
ISSN: 2067-8339.


TABLE DES MATIÈRES
SESSION PLÉNIÈRE
Liviu FRANGA
ÉCRIVAIN ET ÉCRITURE DANS L'ANTIQUITÉCLASSIQUE: LA NORME ET/OU LA LIBERTÉ / 11
Dan ZAMFIRESCU
OLD ROMANIAN LITERATURE AND OUR PLACE IN EUROPE AND TODAY'S WORLD / 17
Vicente J. MARCET RODÍGUEZ
LA EXPANSIÓN DE LA NORMA GRÁFICA CANCILLERESCA POR LAS ESCRIBANÍAS LEONESAS: EL CASO DE LL Y L CON VALOR /
ʎ/ / 23
SECTION 1 - Livre ancien roumain et étranger
Cristina Maria BELIGĂR
THE KIEVEAN-MOVILEAN REFORM, A NEW CANON IN ROMANIAN MEDIEVAL CULTURE / 31
Adina DUMITRU
INFLUENCE OF RELIGIOUS LANGUAGE OVER POLITICAL DISCOURSE IN "ÎVĂŢĂURILE LUI NEAGOE BASARAB" / 35
Ileana-Lavinia GEAMBEI
THE KIEVEAN- POSTFACES / 39
Tatiana-Adriana OPRESCU
A DIACHRONIC APPROACH ON THE REGULATING NORMS OF THE SERVICES INVOLVED IN AN INFO-DOCUMENTARY FRAMEWORK OF THE LIBRARY TYPE / 44
Lucreţia PICUI
EX -LIBRIS - PROPERTY MARK AND SMALL GRAPHIC ARTS ON RARE BOOKS / 48
Ruxandra-Viorela STAN
LES INSCRIPTIONS DU MONASTERE DE COZIA / 52
SECTION 2 - Littérature médiévale et prémoderne
Adina BARBU-CHIRIMBU
NICOLAE MAVROCORDAT ON DUTIES-A TREATY ON CHRISTIAN MORALITY AND AN APOLOGY OF ENLIGHTENED ABSOLUTISM / 57
Lavinia BĂNICĂ
DEPICTIONS OF THE AFTERLIFE; HEAVEN AND HELL, AS SEEN BY ROMANIA'S MEDIEVAL SOCIETY / 61
Mircea BÂRSILĂ
FONCTIONS DU CANON DANS LA LITTÉRATURE LAÏQUE. ASPECTS GÉNÉRAUX / 64
Adriana LAZĂR
NORME ET TRANSGRESSION DANS LE DISCOURS DRAMATIQUE - ANALYSE DE LA RÈGLE DE PROGRESSION DANS LES PIÈCES IONESCIENNES / 68
Valeriu MARINESCU
NORMES D'ÉABORATION DU PORTRAIT DU VOÏODE DANS LES CHRONIQUES MÉDIÉALES ROUMAINES / 72
Aurelia MICU (NĂSTASE)
THE SYMBOL OF WATER IN OLD ROMANIAN LITERATURE / 79
Costina Violeta MIRON
SOCIAL SATIRE IN TIGANIADA OF ION BUDAI - DELEANU / 82
Nicolae OPREA
ON LITERARY UTOPIAS AND DYSTOPIAS COMPARATIVE OUTLINE / 85
Florin OPRESCU
ŢIGANIADA - UN CANON LITTÉRAIRE MANQUÉ / 89
Silvia PISTOL-RASCU
THE LANGUAGE IN THE NICOLAE FILIMON' NON-LITERARY WORKS / 93
Carmen Mihaela POTLOG
DOSOFTEI - MEANS OF POETIC EXPRESSION / 97
Iuliana SAVU
NOTES ON THE PROPORTION OF THE EPIC TO THE DESCRIPTIVE IN LITERARY UTOPIAS101
Alina TISOAICA
TYPES OF DESCRIPTION IN DIMITRIE BOLINTINEANU'S NOVELS / 104
SECTION 3
Linguistique théorique et appliquée
Iuliana-Valentina BOBOACĂ
MODAL VERBS IN "MINEELE DE LA RAMNIC" / 111
Silvia BONCESCU
NORME ET NÉOLOGIE EN FRANÇAIS ET ALLEMAND / 114
Angela COŞCIUG
REFLEXIONS SUR L'ETUDE DU PASSE COMPOSE EN FRANÇIS MODERNE ET MEDIEVAL / 119
Ştefan GĂITĂNARU
SYNTACTIC STRUCTURES IN OLD ROMANIAN: DIRECT OBJECT AND DIRECT OBJECT CLAUSE / 123
Mihaela GĂITĂNARU
SYNTACTIC STRUCTURES IN OLD ROMANIAN: THE ATTRIBUTE AND ATTRIBUTE SUBORDINATE CLAUSE / 128
Sorinela GHEORGHE (OLTEANU)
ASPECTS OF PERIOD WITHIN COMPLEX SENTENCES IN ANTIM IVIREANU'S DISCOURSE / 132
Elena-Alina G. GRECU
LE STYLE SATIRIQUE ET POLÉMIQUE DES CHRONIQUEURS DE VALACHIE / 135
Sorin GUIA
NORM AND VARIATION IN ROMANIAN DIALECTS / 140
Angela ICONARU
VALEURS ASPECTUELLES DES FORMES TEMPORELLES DE L'INDICATIF EN ROUMAIN / 145
Constantin MANEA
LEXICOLOGICAL, LEXICOGRAPHIC AND DIDACTIC ISSUES CONCERNING NORMESTABLISHING IN THE LEXICON OF CURRENT ROMANIAN WITH SPECIAL REFERENCE TO NEOLOGISMS / 150
Leyre MARTÍN AIZPURU
HACIA LA DEFINICIÓN DEL CONCEPTO
NORMA ALFONSÍ / 156
Ioan MILICĂ
LA NORME ARGOTIQUE / 162
Nicoleta Florina MINCǍ
LINGUISTIC RELATIVITY AND UNIVERSAL SEMANTICS / 169
Carmen ONEL
POINTS DE VUE ET DISCOURS AUTOBIOGRAPHIQUE CHEZ JEAN -JACQUES ROUSSEAU / 172
Sorin Cristian SEMENIUC
"LOCAL BARON", "MOGUL", "JUKEBOX": HISTORY AND POSSIBLE EXPLANATIONS OF SUCCESS IN LANGUAGE / 176
Liliana SOARE
REMARKS ON THE FIRST PRINTED ROMANIAN GEOGRAPHY / 183
Maria STANCIU ISTRATE
MANNERIST SYNTACTIC CONSTRUCTIONS IN THE TRANSLATION OF A MEDIEVAL RELIGIOUS NOVEL / 187
Ruxandra ŞERBĂNESCU
STYLISTIC SPECIFIC TRAITS OF THE WALLACHIAN CHRONICLERS / 193
SECTION 4 - Imagologie et mentalités et Parémiologie
Pompiliu ALEXANDRU
LA RELATION ENTRE LA MUSIQUE ET LA PENSÉE AU MOYEN AGE / 201
Laura BĂDESCU
LES LETTRES DE MALEDICTION ET LA NORME / 207
Laura Elena CEPĂREANU
L'ALCHIMIE-UN REPÈE DANS LE MONDE ANCIEN ROUMAIN / 210
Ina Alexandra CIODARU
DÉPERDITIONS ET ÉVOLUTIONS DU SENS DANS LES PROVERBES ET DICTONS DU MOYEN ÂGE / 214
Tomiţă CIULEI
L'EPISTEMOLOGIE MODERNE ET LA QUESTION DU SAVOIR SCIENTIFIQUE :
K.R. POPPER / 217
Daniel COJANU
LA PENSÉE SYMBOLIQUE AU MOYEN AGE / 223
Bogdan CREŢU
DIMITRIE CANTEMIR'S BESTIARY AND THE MEDIEVAL REPRESENTATIONS OF ANIMALS / 229
Irina GEORGESCU
L'ÉRITURE ANCIENNE ROUMAINE -MODÈES ET SOURCES POUR LA LITTÉATURE DU XIXe SIÈCLE / 233
José María SALVADOR GONZÁLEZ
LA ICONOGRAFÍA DE LA ASUNCIÓN DE LA VIRGEN MARÍA A LA LUZ DE SUS FUENTES. ANÁLISIS DE OCHO PINTURAS DEL QUATTROCENTO ITALIANO / 237
Mirela IVAN
EST-CE QU'ON PEUT PARLER DE NORME DANS LA TRADUCTION DES PROVERBES ? EQUIVALENCE DE QUELQUES PROVERBES LATINS EN FRANÇIS ET EN ROUMAIN / 243
Delia Maria RADU
PERSPECTIVES SUR LES PAYS ROUMAINS À LA FIN DU XVIII
e ET AU DÉBUT DU XIXe SIÈCLE / 248
Laura RAPPA
LA TRADIZIONE IN TRADUZIONE: UNA RISCRITTURA? / 252
Mihaela VOICU
LE BEL INCONNU DE RENAUT DE BEAUJEU, VERS UN NOUVEAU STATUT DU ROMAN? / 257
SECTION 5 - Philologie classique
Ioana COSTA
GLOSSES IN MARTIANUM / 265
Mariana FRANGA
POETIC LANGUAGE, BETWEEN THE NORM OF TRADITION AND THE FREEDOM OF INNOVATION / 268
Constantin-Ionuţ MIHAI
L'HORTENSIUS DI CICERONE TRA DUE GENERI LETTERARI ANTICHI / 274
Marius Daniel V. OPRESCU
AGRARIAN LIFE UNDER THE SIGN OF DISCIPLINE IN CATO MAIOR'S WORK ,,DE AGRICULTURA'' / 279
Petru PISTOL
DE LA CONSTANCE DU SENS PAÏDÉIQUE DANS LA LITTÉRATURE (Notes de lecture) / 283
SECTION 6 - Histoire
Gabriela-Carmen DIACONESCU
NATURAL DISASTERS AND THEIR HARMFUL OUTCOMES ON THE CITIZENS OF ROMANIAN COUNTRIES DURING THE MIDDLE AGES / 289
Delia DUMINICĂ, Georgiana POPESCU
CONTRIBUTION OF STEWARD CONSTANTIN CANTACUZINO TO HISTORICAL KNOWLEDGE / 293
Viorella MANOLACHE
EARLY HALLMARKS OF ROMANIAN MODERNITY AS EUROPEAN NORM OF LAW / 297
Alina-Gabriela MARINESCU
THE ROMANIAN LIBERAL ELITE DURING LA BELLE ÉPOQUE / 302
José Alberto MORÁIS MORÁN
LE PROBLEME DU « STYLE DES JOUES GONFLEES » ET DE SA DIFFUSION AU SEIN DE LA SCULPTURE ROMANE HISPANO-LANGUEDOCIENNE / 305
Nicoleta-Angelica ORLANDEA
TRADITION ET MODERNITÉ DANS LE MANAGEMENT DE L'ARCHIVAGE DE BRASOV / 315
Camil PETRESCU
LE COSMOPOLITISME DE LA VILLE DE TIMIŞOARA. TRADITION ET MODERNITE / 321
Cornel POPESCU
ASPECTS FROM BUCHAREST's CULTURAL LIFE DURING THE GERMAN OCCUPATION (1916-1918) / 324
Valentin TRIFESCU
LES ÉGLISES À NEF UNIQUE, SANCTUAIRE RECTANGULAIRE ET CLOCHER-TOUR SUR LE CÔTÉ OUEST CHEZ LES ROUMAINS DE LA TRANSYLVANIE MÉDIÉVALE. LE PROBLÈME DE L'ORIGINE DU MODÈE / 327
SECTION 7 - Littérature comparée
Irina ALDEA
L'ACTE DE CREATION ENTRE NORME ET PARADOXE / 335
Georgiana AVRAM
REFLEXIONS DE LA NORME BIBLIQUE DANS LA PROSE ROUMAINE / 338
Sebastian CHIRIMBU
LES TROUBADOURS ET L'ARCHÉCIVILISATION OCCITANE / 343
Carmen DINESCU
LE PÉCHÉ ET LE MALHEUR DANS LE ROMAN DE TRISTAN ET YSEUT / 347
Magdalena DUMITRANA
REFLÉXIONS DE LA NORME BIBLIQUE DANS SIR LANCELOT - THE KNIGHT BETWEEN EARTH AND HEAVEN / 353
Julie GRENON-MORIN
LA SCIENCE ET LA MERVEILLE : LA RATIONALISATION DE LA FÉERIE DANS
PARTONOPEU DE BLOIS / 357
Laura LAZĂR ZĂVĂLEANU
BETWEEN CANON AND METAPHOR: THE FACES OF HISTORY IN CERTAIN COMPANION TEXTS OF DIMITRIE CANTEMIR'S WRITINGS / 363
Ileana MIHĂILĂ
DORA D'ISTRIA ET LE
PRINTEMPS DES NATIONS DANS LES BALKANS / 367
Alexandrina MUSTĂŢEA
LES FIGURES DE L'ARGUMENTATION DANS
L'EPITAPHE VILLON / 372
Adina PRUTEANU
PARODY AS A WAY OF RESHAPING MEDIEVAL DISCOURSE NORMS / 376
Alina Elena ROŞCA
WOMEN TRANSGRESSING THE NORM IN SHAKESPEARE'S
OTHELLO / 381
SECTION 8 - Philosophie
Maria COUTINHO
THE ALLEGED DEFENCE OF "SCRIPTURA" BY HRANANUS MAURUS. A VISUAL APOLOGIA IN HONOR OF THE HOLY CROSS / 387
Véronique DECAIX
SUBDUING THE INTELLECTUALS (THE NORMATIVE FUNCTION OF THE 1277
CONDEMNATION) / 393
Michael MACK
ETHICS AND DELUSIONS: THE LONG LIFE OF IMMORTALITY FROM AUGUSTINE VIA SYLVIA PLATH TO THE MEDICO-THEOLOGICAL CRITIQUE OF PHILIP ROTH'S NEMESIS / 399
Julia Eva WANNENMACHER
BETWEEN LOVE AND LAW: THE CONCEPT OF NORM IN JOACHIM OF FIORE / 411
Ioana ZIRRA
A HISTORICAL APPROACH TO THE DYNAMIC OF CULTURAL NORMALIZATION: MODERN INTERPRETATIONS OF PRE-MODERN NORMATIVITY IN THE VICTORIAN AGE / 416
COMITÉ SCIENTIFIQUE:
Diana Adamek, Université « Babes-Bolyai » de Cluj
Simona Antofi, Université"unăea de Jos" Galaţ
Laura Băescu, Universitéde Piteşi
Lavinia Băică Universitéde Piteşi
Alexander Baumgarten, Université« Babes-Bolyai » de Cluj
Mircea Bîsilă Universitéde Piteşi
Sonia Berbinski, Universitéde Bucarest
Laura Cîţ, Universitéde Piteşi
Gheorghe Chivu, Universitéde Bucarest
Liviu Franga, Universitéde Bucarest
Alexandru Gafton, Université« Alexandru Ioan Cuza » de Iaş
Irina Mavrodin, Universitéde Craiova
Charles Morerod, UniversitéAngelicum, Roma
Alexandrina Mustăţa, Universitéde Piteşi
Mariana Neţ Institut de linguistique «Iorgu Iordan - Al. Rosetti »
Nicolae Oprea, Universitéde Piteşi
Alexandra Pâvan, Universitéde Piteşi
Petru Pistol, Universitéde Piteşi
Valentina Pricopie, Institut de Sociologie de l'Acadéie Roumaine
Elisabete Ranchhod, Universitéde Lisbonne
Maria Stanciu-Istrate, Institut de linguistique « Iorgu Iordan - Al. Rosetti »
Rui JB Soares, Associaçã Internacional de Paremiologia
Răvan Theodorescu, Acadéie Roumaine
Vincent Zarini, UniversitéSorbonne, Paris IV
Laura Lază Zăăeanu, Université« Babes-Bolyai » de Cluj
RÉDACTEUR EN CHEF:
Laura Bădescu, Université de Piteşti
COMITÉ D'ORGANISATION:
Coordinatrices : Laura Bădescu, Université de Piteşti
Laura Cîţu, Université de Piteşti
Secrétariat de rédaction: Liliana MIHĂILĂ
Membres : Irina Aldea, Ileana Bălan, Lavinia Bănică, Gheorghe Bănică, Aurelia Berechet, Ina Ciodaru, Silvia Dobrin, Bianca
Dabu, Napoleon Dabu, Lavinia Geambei, Mirela Ivan, Adina Matrozi, Raluca Niţu, Carmen Onel, Nicolae Oprea, Marius Daniel
Oprescu, Alexandra Pârvan, Adrian Sămărescu, Liliana Soare, Ana-Maria Stoica
La conférence s'est déroulée sous le haut patronage de l'Agence Universitaire de la Francophonie, qui a financé la
parution des actes. / The conference took place under the high patronage of the Agence Universitaire de la Francophonie,
and the proceedings were published with its financial assistance.
Adresse : 41, Rue Gh. Doja Pitesti , Arges Code 110 253 Tel 00 40 348 453 300; Tel/fax 00 40 348 453 301.