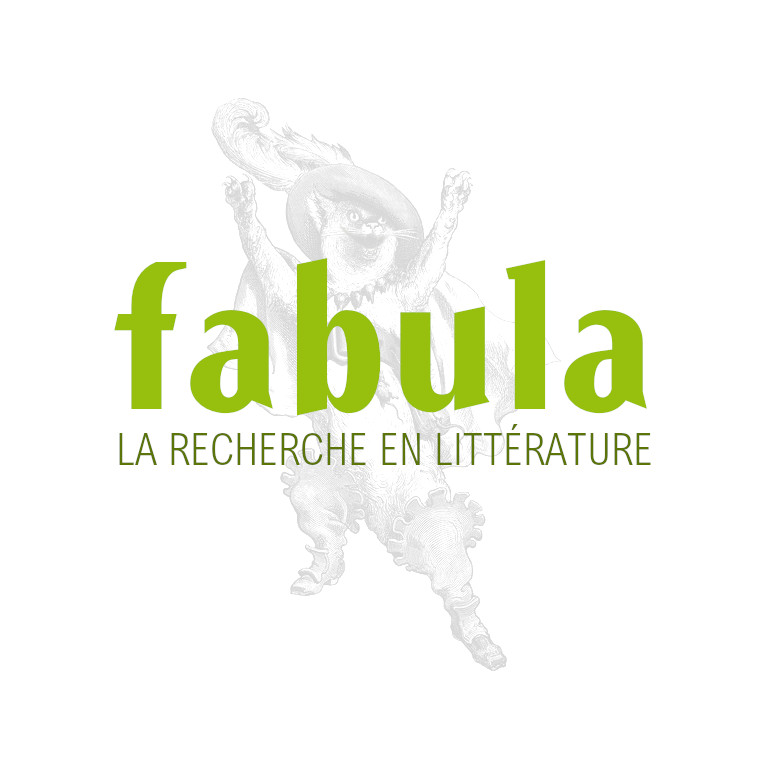 Poetics Today, vol. 29, no 3 (automne 2008)
Poetics Today brings together scholars from throughout the world who are concerned with developing systematic approaches to the study of literature (e.g., semiotics and narratology) and with applying such approaches to the interpretation of literary works. Poetics Today presents a remarkable diversity of methodologies and examines a wide range of literary and critical topics. Several thematic review sections or special issues are published in each volume, and each issue contains a book review section, with article-length review essays.

Vol. 29, no 3 (automne 2008)
Duke University Press

Robert Appelbaum and Alexis Paknadel
Terrorism and the Novel, 1970–2001
Since 1970, terrorism has become a prominent subject for English-language novels. In an attempt to characterize the modern terrorism novel and the cultural work it has performed, the authors have devised a typology of terrorism-infiction from 1970 through 2001. Over a thousand novels were documented, including both thrillers and mainstream works. A sample of twenty-five novels from the period was then selected for careful reading, analysis, and comparison. Preliminary results establish that though there is a great deal of diversity in terrorism novels, both in what they do with terrorism and why, they are by and large focused less on politics than on sentiment and less on the perpetrators of terrorism than on its victims. But novels introduce an innovation in what has been called the "mythography of terrorism" by introducing new types of "controlling consciousnesses" through which terrorist violence is perceived.
David Herman
Description, Narrative, and Explanation: Text-Type Categories and the Cognitive Foundations of Discourse Competence
Description, narrative, and explanation can be viewed both as cognitive activities and as forms of communication, that is, text types embedded within sociocultural, institutional, and discipline-specific histories of practice. I relate these three text-type categories to research on categorization processes more generally, exploring what might constitute the "basic" level of a taxonomy of text types (i.e., the most cognitively fundamental level) and also what might be considered prototypical features of descriptions, explanations, and stories (i.e., the features found fully realized in exemplars or standard cases of these types). Building on the taxonomy outlined in the first three sections of the essay, especially my account of core features of explanation, the final section constitutes a "coda" in which I use the taxonomy to investigate how narrative relates to description and explanation in contexts of scientific inquiry in particular.
Daniel Allington
How to Do Things with Literature: Blasphemous Speech Acts, Satanic Intentions, and the Uncommunicativeness of Verses
Literature has at times been theorized in terms of a message passing from author to reader, and this has often been done by reference to general theories of language use: the work is the vehicle of intentions that are realized (or not) in the reader's responses; the work is a "speech act" that operates on the reader and causes his or her responses. Although this article argues that such theorizations mistake the role of communication in literature, it suggests that they nonetheless reflect prevalent ways of talking about literary texts, which should be investigated as tactically useful techniques employed in discourse between readers (and nonreaders) of those texts. Drawing on the work of a range of thinkers, notably Quentin Skinner and Jerome McGann, this article then proposes an alternative application of the concepts of authorial intention and speech act to the genesis of literary works. This is followed by a study of early contributions to the public controversy over The Satanic Verses, in which Lena Jayyusi's analysis of moral action descriptions is used to draw attention to commentators' ideological attempts to structure this novel as a speech-like action carried out by its author Salman Rushdie.
Judith A. Deitch
Love's Hologram: Shakespeare, Ricoeur, and the Equivocations of Erotic Identity
Holograms are three-dimensional visual records capable of transmitting peculiar and arresting special effects. A number of Shakespeare's sonnets reveal particular holographic effects, in which scenes of looking and speaking are enhanced by the lyric "I's" creation of distorted composite images. These holograms of self and other provide visual signals which correspond to Paul Ricoeur's philosophy of "oneself as another." The crisis of selfhood prompted by entanglement with the other— something established in both Shakespeare's poetry and Ricoeur's philosophy—is explored and clarified by reading these holographic sonnets through the application of three basic tenets: (1) the dialectic of idem-self and ipse-self, (2) temporality as a primary trait of the self, and (3) the dialectic of possession and dispossession. The implications of such a reading are wide-ranging, affecting how we understand the peculiar interiority of the sonnets as well as the radical challenge of Ricoeur's thinking.