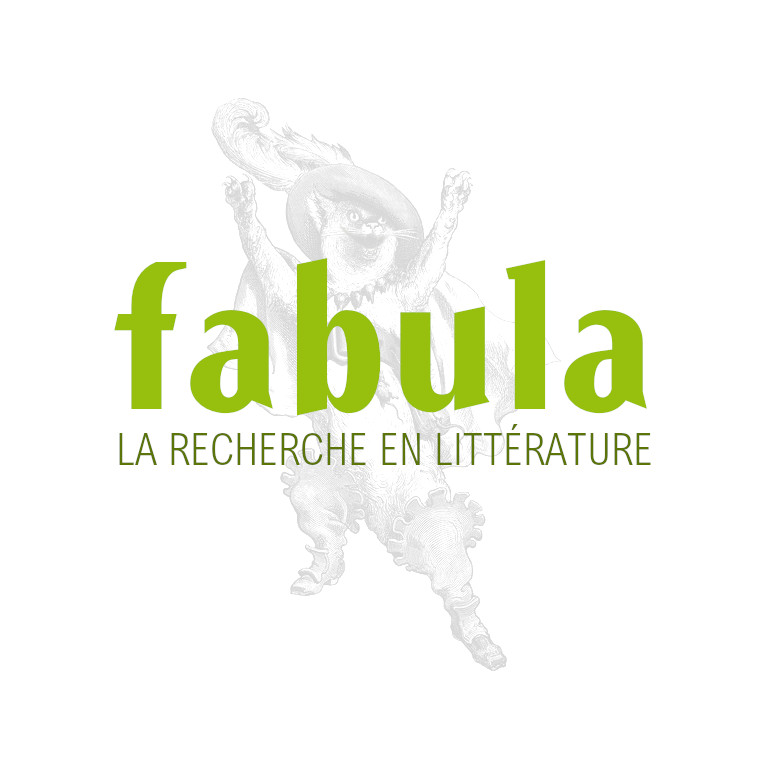 Poetry & Religion: Figures of the Sacred
Du 1 avril 2011 au 2 avril 2011
Institut Catholique de Paris
InstitutCatholique de Paris, 21 rue d'Assas, 75006 Paris
Poetry& Religion: Figures of the Sacred
Entrée Libre
Friday, April 1, 2011
Amphi Paul Ricoeur (B18)
8:15 WELCOME Coffee
8:30
Greetings from the Dean of theFaculté des Lettres, Olivier Soutet,the Assistant Dean Pauline Piettre,and the head of the English Department, InekeBockting.
9:00
PhilipCrispin (University of Hull)
"Mysteries of Faith: The Consubstantiality of Poetry and Drama inMedieval Theatre,"
9:30
ŞebnemKaya (Hacettepe University, Turkey)
"Natural Theology inthe Works of Middle English Mystics and Mevlana Jalalu'ddin Rumi"  
10:00
CassandraGorman (University of Cambridge)
"Adam and the atom:Thomas Traherne's natural-theological approach to the origins of 'ALLTHINGS'"  
10:30
Jean-ChristopheVan Thienen (Université Lille III)
"Virtuous wordplayin George Herbert's Anglican Manifesto"  
PAUSE
11:15-12:15 KEYNOTE ADDRESS introduced by J.Kilgore-Caradec
AliceGoodman, "Wreaths of Fame and Interest"
LUNCH
2:00
GaryKuchar (University of Victoria, Canada)
"Sounding theTemple: George Herbert and the Art of Hearkening"  
2:30
GuillaumeCoatalen (Université de Cergy-Pontoise)
"Sucking 'the sinceremilk of the word' (1Peter 2:2) in Herbert's TheTemple (1633)''
3:00
Sola Ogunbayo (Redeemer's University, Nigeria)
"Genesis as Muse in William Blake's'Milton'"
3:30
CatherineFleming (University of Virginia)
"The 18thCentury Germanic History of Pope's 'Essay on Man'"
PAUSE
4:30
StephenTardif (Harvard University)
"Personality asSacrament in G.M. Hopkins' Poetry"  
5:00
PaolaPartenza (D'Annunzio University, Italy)
"'It is man'sprivilege to doubt', Alfred Tennyson and the poetry of doubt"  
5:30
JohnFawell (Boston University)
"Hardy, the ChurchiestAtheist"
6:00
MélodyEnjoubault (Paris IV-Sorbonne)
"'Tune me, O Lord,into one harmony': Christina Rosetti and the Poetics of Eternity."
6:30-7:15 FILM: "Mankind" (A Medieval Play),presented by Philip Crispin.
Saturday,April 2, 2011
AmphiPaul Ricoeur (B18)
8:30 WELCOME Coffee
9:00
ChristopherStokes (National University of Ireland, Maynooth)
"Prayer, Rite andAffect in Keats's 'Ode to Psyche' and 'The Eve of St. Agnes'"  
9:30
JaneAvner (Université Paris XIII)
"Annunciations"
10:00
AnneMounic (Paris III-Sorbonne Nouvelle)
"Deux chants dusingulier: Gerard Manley Hopkins et Robert Graves"  
10:30
MurielleCayouette (Université Laval, Canada)
"Spirituality andDisaffiliation in T.S. Eliot's "Gerontion" and Wallace Stevens's"Sunday Morning"  
PAUSE
11:15 KEYNOTE ADDRESS introduced by C. Parc
MoniqueLojkine-Morelec, "When Birds in Glory Come"
LUNCH
2:00
BenKeatinge (South East European University, Macedonia)
"'Holy God makes noreply': Prayer, Mysticism and Subjectivity in three Irish modernist poets"
2:30
MonicaManolachi (University of Bucharest)
"Faith, Doubt andBlasphemy in Contemporary Caribbean British Poetry"  
3:00
CathyParc (Institut Catholique de Paris)
"Tongue(s) of Fire:Echoes of the Sacred in Elizabeth Jennings's Poetry"
PAUSE
4:00
InekeBockting (Institut Catholique de Paris)
"A Southern Sanctity:James Dickey's The Heaven of Animalsand Approaching Prayer"
4:30
JenniferKilgore-Caradec (Université de Caen / Institut Catholique de Paris)
"'In terms of grace andcarnal loss': Oraclau/Oracles byGeoffrey Hill"
KEYNOTE SPEAKERS
ALICE GOODMAN is a poetand Anglican Priest, currently Chaplain to students at Trinity College,Cambridge. She wrote the libretto inrhyming couplets for the opera Nixon inChina (music by John Cage, directed by Peter Sellars, first performed atthe Houston Grand Opera in 1987) and the libretto for The Death of Klinghoffer (1991).
MONIQUE LOJKINE-MORELECis professor emeritus, Université Paris Sorbonne (P-IV). As well as teaching modernistpoetry, she has taught courses on romantic poets, Shakespeare, James Joyce,Virginia Woolf, and translation. Her book, T.S.Eliot, Essai sur la génèse d'une écriture (Klincksieck, 1985), was thefirst publication in French to give detailed attention to the manuscripts ofEliot's earliest unpublished poems. Shehas also translated The Waste Landinto French.
THIS CONFERENCE ISDEDICATED TO THE MEMORY OF ANITA HIGGIE
Anita Higgie (1956-2010)was the head of the English Department at InstitutCatholique de Paris for a decade, single-handedly running a complex program ofstudy for more than four hundred students. She was a dedicated teacher and medievalist. Without her initial enthusiasm for thisconference, it would not be taking place. She would have liked to present a paper on anonymous medieval poets andbegan reading, but illness prevented her from continuing the work. Those who knew her will always remember theloveliness of her smile, the intensity of her gaze, and her commitment toexcellence. One of her favorite pithypedagogical phrases was: "Lit, Life,& Thought."
Conference Organizers:
Cathy Parc  c.parc@yahoo.fr
Ineke Bockting ineke.bockting@neuf.fr
Jennifer Kilgore-Caradec  jkilgorecaradec@gmail.com
adresse
Institut Catholique de Paris