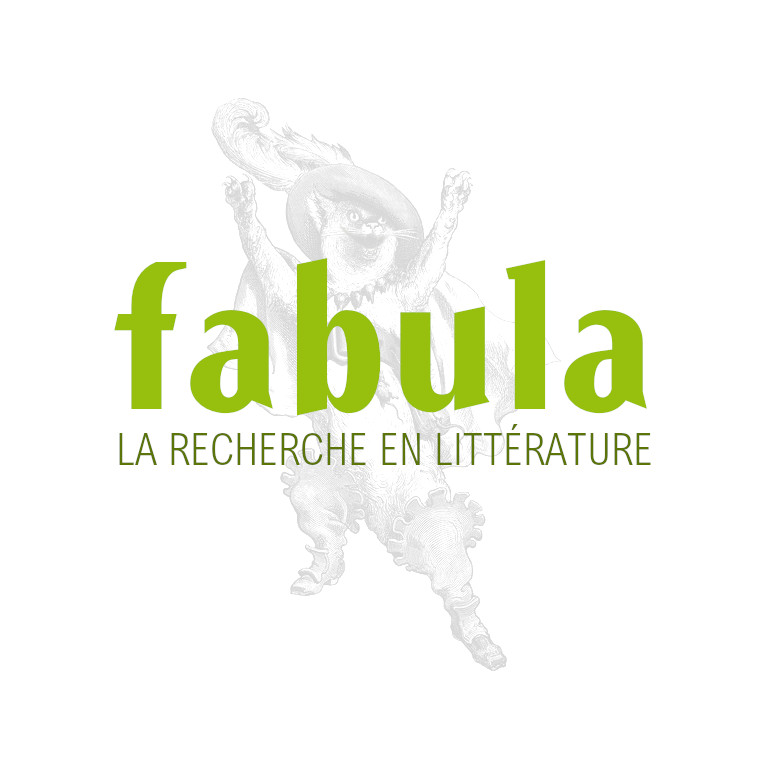 Romanica Wratislaviensia, liii : Mélanges de langue et de littérature offerts au Professeur Eugeniusz Ucherek
Date de publication : 0 janvier 2006
Romanica Wratislaviensia LIII
Mélanges de langue et de littérature offerts auProfesseur Eugeniusz Ucherek
Rédacteur du volume –Elżbieta Biardzka
Wydawnictwo Uniwersytetu Wrocławskiego
Wrocław 2006
(Acta UniversitatisWratislaviensis Nr 2848)
Table des matières
Eugeniusz Ucherek. Notice biographique (Elżbieta BIARDZKA) 7
Michel BELLOT-ANTONY, Vocabulaire et société en France dans la seconde moitié du XXe siècle 11
Elżbieta BIARDZKA, Sur sous et de ses (faux)-amis polonais. L'espace et son image dans la tête des Français et des Polonais 21
Krzysztof BOGACKI, Avec et ses équivalents polonais dans la perspective de la traduction automatique 27
Urszula DĄMBSKA-PROKOP, Comment traduire une préposition? 35
Krystyna GABRYJELSKA, Francuska opera komiczna w Polsce w XVIII wieku 39
Teresa GIERMAK-ZIELIŃSKA, Prépositions à et de : un contraste de sens possible? 59
Monika GRABOWSKA, Graffiti, blog, podcasting, sms, chat… quelques réflexions sur la communication des jeunes 67
Stefan KAUFMAN, La terminologie entre la description et la norme : quelques éléments de réflexion 81
Marek KĘSIK, Des « seins hauts » aux « fesses rondes ». Méronymes corporels : contraintes sémantiques et syntaxiques 89
Justyna ŁUKASZEWICZ, L'onomastique au théâtre : noms des personnages dans les drames de Franciszek Zabłocki et leurs modèles français 99
Maja PAWŁOWSKA, Des méandres de la typologie du roman chez l'abbé d'Aubignac 111
Michel QUEREUIL, Les italianismes dans le Devisement du monde de Marco Polo 119
Piotr SAWICKI, Jitka SMIČEKOVÁ, Vieil arbre d'un coup ne s'arrache. Gobelin starości zbiorową wyobraźnią czterech narodów spleciony 127
Edmund SIKORA, Sémantique lexicale du point de vue du Lexique Génératif 139
Elżbieta SKIBIŃSKA, Dépersonnalisation et anonymat au service des idées reçues : observations sur le pronom on dans Madame Bovary 151
Witold UCHEREK, L'expression à la base de est-elle un équivalent français des locutions polonaises na podstawie (+génitif), na bazie (+génitif) et w oparciu o (+accusatif) ? 161
Résumés :
Michel BELLOT-ANTONY, Vocabulaire et société en France dans la seconde moitié du XXe siècle 11
Summary
FRENCH VOCABULARY AND SOCIETY IN THE SECOND HALF OFTHE 20th CENTURY
Thepurpose of this short study is to show, starting from a list of new words and meaningsfound in Le Petit Robert between 1960 and 1999, how lexical creationreflects the evolution of society. It appears that the majority of theseneologisms came to life in the sixties and that, particularly in theaftermath of the 1968 events, they were mainly concerned with theliberalisation of manners. In the following decades lexical creation was lessimportant and was mainly linked to theexpansion of new technologies (electronics, computer science and new communication media). Thus, in its own way, the dictionarytells us about the history of thesociety and testifies to the vitality and wealth of the French language.
Key words: vocabulary, society, neologism
Elżbieta BIARDZKA, Sur sous et de ses (faux)-amis polonais. L'espace et son image dans la tête des Français et des Polonais 21
Summary
THEPREPOSITION SOUS AND ITS POLISH"RELATIVES". SPACE AND ITS FRENCH AND POLISH MENTAL IMAGES.
The study examines thelocative uses of the French preposition sousand its two Polish equivalents, prepositions na [on] and w [in]used with the locative. The latter two can be equivalents of sous only in specific contexts which,according to the present author, are determined bythe differences in how the French and the Poles perceive the linguistic(contained in the language) spatial visions of certain localisers. Thisapplies, for instance, to the often makeshift constructions such as"summerhouses, porches, tents, huts" as well as arch-shapedlocalisers such as "tunnels, gates". The French mental image ofthese localisers focuses on the fact that these constructions have roofs, whichin the case of tents and summerhouses determines their function: to protectagainst rain and sun and provide some shelter. That is why the French nounsthat name these localisers are preceded by the preposition sous whichlocalises them on the vertical axis and expresses the spatial subordination ofthe localised object with respect to the localiser's roof. The Polish mentalimage either emphasises the fact that these constructions have floors («weranda - na werandzie »; porch - on the porch), in which case the names ofsuch localisers are preceded by the Polish preposition na expressingspatial superordination, or it treats these localisers as containers, simplifiedcuboids, and in that case their Polish names are preceded by the preposition naexpressing spatial insidedness. Language is not a carbon copy of reality;the notions of events and objects contained in it are processed and oftensimplified. Some features of objects are blurred, other are emphasised. Onecan, therefore, talk of a mental image of an object or a linguistic stereotypewhich determines the use of specific linguistic forms.
Key words: stereotype, preposition, space
Krzysztof BOGACKI, Avec et ses équivalents polonais dans la perspective de la traduction automatique 27
Summary
AVEC AND ITS POLISHEQUIVALENTS IN THE LIGHT OF MACHINETRANSLATION
Theambiguity of natural languages is one of the obstacles in machine translation.Two methods are used to remove it, neither of which is 100% certain, however.The present author presents a method based on an analysis of the context inwhich the French preposition avec appears and is to be translated intoPolish. The removal of ambiguity means expanded descriptions of lexical unitson the transfer dictionary level and more translation rules added in the formof local grammars. The descriptions of lexemes depend on the languages betweenwhich the translation is made and on the direction of the translation. Acomplete removal of ambiguity is impossible.
Key words: preposition,automatic translation, equivalence
Urszula DĄMBSKA-PROKOP, Comment traduire une préposition? 35
Summary
HOW TO TRANSLATE PREPOSITIONS?
As we know, thetranslator has to ask and answer two questions: 1° how is the translationprocess determined by the structural differences between the source languageand the target language; 2° what is the role of different mentalities shapingthe two cultures in their contact.
The present studyfocuses on only one specific problem: the use of prepositions in threetranslations of a passage from Jean Rouaud's Les Champs d'honneur (GoncourtPrize winner for 1999). We demonstrate the polysemy of the preposition dans aswell as different solutions proposed by the three translators. The function ofthe selected passage was underlined too - as an expression of opiniocommunis, and, at the same time, of a subjective point of view of theauthor. This analysis can be further developed.
Key words: translation, polysemy,prepositions
Krystyna GABRYJELSKA, Francuska opera komiczna w Polsce w XVIII wieku 39
Résumé
L'OPÉRA COMIQUE FRANÇAIS EN POLOGNE AUXVIIIe SIÈCLE
Le théâtrepolonais au XVIIIe siècle a subi une notable influence étrangère,surtout française qui à l'époque rayonnait sur l'Europe. La réception des piècesfrançaises en original encourageait aussi de nombreuses traductions, qui à sontour, allaient de pair avec une riche et abondante réflexion théoriqueconcernant l'art de traduire. Le besoin d'élargir la production locale était bienvisible, surtout les adaptations des pièces françaises constituaient un élanimportant dans l'essor de la scène polonaise.
L'intervention dansle texte original se produisait de différentes façons mais en général et lesauteurs, et les théoriciens s'accordaient que l'oeuvre adaptée doit respecter le goûtdu spectateur et encore être ouverte à l'actualité, ce qui veut dire présenterles moeurs du temps et du pays. On était conscient que c'est une oeuvre qui naîtdes rapports qu'entretient le spectacle avec son public. En effet, ils'agissait de respecter dans l'oeuvre adaptée la couleur locale, les événementshistoriques, les moeurs et les habitudes quotidiennes.
L'opéra comique français aeffectivement enrichi la production des oeuvres locales et en même temps il aconsidérablement augmenté la culture théâtrale et musicale en Pologne. Ce genresouple, joyeux et plaisant était le meilleur moyen d'offrir auxspectateurs un divertissement agréable avec une fonction moralisatricetellement appréciée par les gens des Lumières.
Summary
THE FRENCH COMIC OPERA IN POLAND INTHE 18th CENTURY
ThePolish theatre in the 18th century was under a huge Frenchinfluence, and France was then the most proeminent cultural country in Europe.The reception of French plays in the original language also led to manytranslations which, in turn, promoted a rich and abundant theoreticalreflection on the art of translation. The need to enlarge local output wasclear and above all, adaptations of French plays contributed to an importantdevelopment of the Polish theatre.
Thetranslation operations on the original texts differed but usually, theirauthors as well as the theoreticians agreed that the adaptated play must fitwith the audience's tastes and be in accordance with their time, which meansthat they had to display the customs of the epoch and the country. Everyone wasconscious that it had to be an art emerging from connections between the playand the public. The adapted plays were therefore supposed to respect localfolklore, historical events, customs and everyday behaviours.
The French comic opera substantially enriched the production of localplays and, at the same time, considerably increased the theatrical and musicalPolish culture. This flexible, joyful and funny genre was the best means topresent to the public a pleasant entertainment containing the moral teachingwhich the people of the Age of Enlightenment so much appre-ciated.
Key words: 18th-centurytheatre, Polish translation, adaptation
Teresa GIERMAK-ZIELIŃSKA, Prépositions à et de : un contraste de sens possible? 59
Summary
PREPOSITIONS Á AND DE AS A POSSIBLE PAIROF ANTONYMS
The author demonstrates the possibility of the existence of anantonymous relation with respect to a common spatial domain of meaning. Thepreposition á is treated as an operator that links the static predicate'be' with the locative argument 'place'. On the other hand, the preposition delinks the dynamic predicate 'cease to be' with the argument of place. Theopposition of prepositions is therefore closely related to the aspect of thepredicate. The uses of prepositions in temporal and abstract phrases do notdisplay such distinct opposing features. The author's analysis of the uses ofprepositions is based on an excellent contrastive description included inEugeniusz Ucherek's French-Polish dictionary of prepositions.
Key words: preposition, antonym,syntax
Monika GRABOWSKA, Graffiti, blog, podcasting, sms, chat… quelques réflexions sur la communication des jeunes 67
Summary
GRAFFITI, BLOG, PODCAST, SMS, CHAT... REFLECTIONS ONHOW YOUNG PEOPLE COMMUNICATE
The article explores the forms of communication used by young people,forms that have flourished as a result of increased mobility of the world'spopulation (following a fall in the costs of travel) and the development ofinternet and satellite technologies. These forms are: graffiti, blog, textmessages, chat and podcast (system of exchange of audio and video files).
The articlepresents these forms of communication from the point of view of terminology,emphasising their complexity (especially in the case of graffiti, initially anact of vandalism, an expression of the hip-hop culture, now also used forideological and purely artistic purposes on surfaces specially allocated forthis). The author then draws certain conclusions concerning the transformationwhich communicative functions have undergone in the 21st century.These include unification of the reference space (the city and the internet);expansion of communication channels; decline in the value of writing incomparison with the spoken code; disappearance of borders between written,digital and iconographic codes; disappearance of the sentence; increasingsignificance of the dialogue, domination of the poetic and the phatic functionsin utterances, evolution of phonetics and spelling.
Key words: graffiti, communication technologies, functions ofcommunication
Stefan KAUFMAN, La terminologie entre la description et la norme : quelques éléments de réflexion 81
Summary
TERMINOLOGY BETWEEN NORM AND DESCRIPTION. REFLECTIONS
Many misunderstandingsconcerning the traditional theory of terminology result, it seems, from aninsufficiently clear distinction between norm and description, between theresearch that wants to give an account of the existing state of affairs and thepractice that wants to improve it. In the light of the above distinctions, theauthor discusses the basic axioms of classical terminology: the realism ofterminology, the onomasiological character of termi­nology and terminologicalactivity, the treatment of concepts and their systems as the subject ofterminology, the treatment of the concept as the only meaning of a term, theunequivocalness of relations between the term and the concept, the immutabilityof the term, the universality of specialist terms.
Key words: terminology, descriptive approach, prescriptive approach
Marek KĘSIK, Des « seins hauts » aux « fesses rondes ». Méronymes corporels : contraintes sémantiques et syntaxiques 89
Summary
FROM « SEINS HAUTS » (FIRM BREASTS) TO « FESSES RONDES» (ROUND BUTTOCKS). MERONYMS OF BODY PARTS: SEMANTIC AND SYNTACTIC DETERMINANTS
The article refers to G.Kleiber's studies on meronymic associative anaphora (part-whole relationship),such as tree-trunk, and in particular to the difficulties encountered duringanalysis of anaphoras concerning body parts (cf. Le garçon courait sous lapluie. *Les pieds étaient mouillés. "The boy ran in the rain. *The feetwere wet."). Kleiber's suggestion to use "absolute" structures alienating thebody (cf. Le garçon courait sous la pluie, les pieds mouillés) andcontrolled by the subject of the main clause does not allow us to describeappositional structures (détachées) not controlled by the subject. Thisbecomes possible only if we take into account the contextual-diachronicapproach to these structures proposed by B. Combettes. The present article isan attempt to combine both types of analysis and at the same time to solveother problems, including the identification of the antecedent, theclassification of features or the difference between the syntactical and theconceptual structures. The analysis focuses on the vivid portrayal of anarcissistic Amazon from B. Combettes' monograph.
Key words: anaphora, part-wholerelations, syntax
Justyna ŁUKASZEWICZ, L'onomastique au théâtre : noms des personnages dans les drames de Franciszek Zabłocki et leurs modèles français 99
Summary
ONOMASTICSIN THE THEATRE : NAMES OF CHARACTERS IN FRANCISZEK ZABŁOCKI'S PLAYS ANDTHEIR FRENCH MODELS
Franciszek Zabłocki's plays cameinto being as a result of translations or adaptations of French plays, fromMolière's comedies to bourgeois drama. Some names of characters aretranslations (translocations, adaptations or transpositions) of anthroponymsoccurring in the original works, but – following the prevailing tendency in thePolish theatre at the time – they are less numerous than the meaningful names(created independently of the originals or inspired by proper names presentthere). The names (including diminutives) and surnames used by Zabłocki, namesthat can be classified according to four of Czesław Kosyl's main trends ofliterary nomenclature (realistic, pseudo-onomastic, conventional and semantic),take part in the process of obliterating the traces of the original culture andcreating new local colour, and enrich the characters' construction.
Key words: onomastics, theatre, translation
Maja PAWŁOWSKA, Des méandres de la typologie du roman chez l'abbé d'Aubignac 111
Summary
TYPOLOGICALINTRICACIES IN FATHER D'AUBIGNAC'S NOVEL
The emergence of the 17thcentury French romance was accompanied by attempts to create a typology of thisnew literary genre. One of those attempts was made by Father d'Aubignac in theforeword to his novel, Macarise ou laReine des Isles Fortunées. D'Aubignac distinguished three types ofromances: historical romances based on ancient epics; romances with entirely fictional subjects; romances presenting, inan oblique way, contemporary events at the court. This typology was based on inventio,its verisimilitude, and the moral significance of particular works. Thesecriteria, considered by d'Aubignac to be the measures of the value of eachwork, were not applied systematically by him, and despite the fact that hecondemned fictitiousness in historical novels, he did allow them in fictionalromances. In general, d'Aubignac criticised all types of existing novels.Instead, he proposed, as a new model, his own allegorical novel Macarise inwhich he combined the structure of a novel with a philosophical subject-matter.He wanted thus to ennoble a genre that was disrespected by the critics.D'Aubignac proposal was, however, roundly rejected by the readers; the novelwas pronounced badly structured and boring.
Key words: French theory andcriticism, 17th-century French novel, baroque French adventure novel
Michel QUEREUIL, Les italianismes dans le Devisement du monde de Marco Polo 119
Summary
ITALIAN BORROWINGS INMARCO POLO'S DEVISEMENT DU MONDE
Le Devisement du monde, which gives an account of MarcoPolo's famous travels, retains many linguistic clues reminding us of itsgenesis. It was indeed probably written by a writer from Pisa after he hadlistened to the Venetian traveller's story when they were both in prison inGenoa. Though the language of the book was French, the manuscripts which we canread today show numerous Italianisms, mainly in the French-Italian version. Thepurpose of this paper is to study some of those characteristics both in theFrench-Italian version and in the French one.
Key words: Italian loan-words, vocabulary
Piotr SAWICKI, Jitka SMIČEKOVÁ, Vieil arbre d'un coup ne s'arrache. Gobelin starości zbiorową wyobraźnią czterech narodów spleciony 127
Résumé
VIEIL ARBRE D'UN COUP NE S'ARRACHE. UNE TAPISSERIE DE LA VIEILLESSE TISSÉE DANSL'IMAGINAIRE COLLECTIF DE QUATRE PEUPLES
Nous avons observé les similitudes et lesdifférences dans la manière d'exprimeret de valoriser les phénomènes et les comportements caractéristiques de lavieillesse sur base des proverbes français, espagnols, polonais et tchèques lesplus marqués. Classés par thèmes, ils donnent une image de la vieillesse même,mais aussi des préjugés et des restrictions que chacune de ces cultures luisuperposent, en particulier dans le domaine érotique. Les questions érotiquestransparaissent surtout dans la tradition espagnole, plus conservatrice, tandisque proverbes français, plus sentencieux et plus complexes, expriment avecsubtilité tant les limitations que les besoins du troisième âge. Quant auxproverbes slaves, ils ont un caractère plus populaire, ils sont expressifs ettruculents, ils sont souvent ironiques, voire mordants. Leur caractèreexplicite et imagé rappelle le refraneroespagnol et confirme des similitudes entre l'imaginaire populaire de ces deuxcultures, certes éloignées l'une de l'autre géographiquement, mais enracinéesdans un tronc culturel commun, dans la civilisation de l'Europe romanisée où lelatin, comme langue de communication, a aussi donné les prototypes de nombreuxproverbes.
Summary
VIEIL ARBRE D'UN COUP NE S'ARRACHE. TAPESTRY OF THE OLD AGEWOVEN BY COMMON IMAGINATION OF FOUR NATIONS
The authors examinedifferences and similarities in expressing value judgements of variousphenomena and behaviour characteristic for old age on the basis of the mosttypical French, Spanish, Polish and Czech proverbs. When orderedsystematically, they depict the old age itself as well as the prejudices andsocial restrictions, especially concerning erotica, present in each of the fourcultures. The restrictions are particularly strong in Spain's conservativetradition, while the aphoristic and concise French proverbs subtly express boththe restrictions and the needs of the third age. Slavic proverbs are moreplebeian; they are blunt and expressive, often playful or even biting. Theirexplicitness and vividness resemble Spanish refranero, which confirmsthe similarity of the folk imagination of the nations - geographically distantbut growing from the same cultural roots of the Romanised Europe and of Latin,the language of mutual communication and the source of many proverbs.
Key words: old age in proverbs,Romaine and Slavonic proverbs
Edmund SIKORA, Sémantique lexicale du point de vue du Lexique Génératif 139
Summary
LEXICALSEMANTICS FROM THE POINT OF VIEW OF THE GENERATIVELEXICON THEORY
The present article is an attempt topresent, in a concise manner, what is new and apparently less common within theresearch on the meaning of lexical units, what is associated with a theoryknown as J. Pustejovsky's GenerativeLexicon theory. There are two components of the Generative Lexicon:
semantic representation of the meaning of lexical units, and
series of mechanisms that generate each new meaning of a particular expression arising from its context, through interaction between the content of the expression and its arguments.
Thefirst component concerns four levels of the definition of meaning. They are:
- argument structure implied by agiven lexical unit,
- event structure,
- structure of typical features ofa given object or event called qualia,
- inheritancestructure which show how a particular structure of meaning is related to otherstructures with respect to the selection of typical arguments.
Thesecond component concerns three types of processes generating new meanings.They are:
- "coercing" of a change in thetypical semantic interpretation of a given lexical unit by the
superordinate word, withoutchanging its typical syntactic value,
- selective binding of the currentmeaning of an adjective depending on the meaningful part of the noun determinedby this adjective,
- co-composition that explains thechange in the meaning of, for instance, a verb caused by the meaning of itsargument.
Key words: typecoercion, selective binding, co-composition
Elżbieta SKIBIŃSKA, Dépersonnalisation et anonymat au service des idées reçues : observations sur le pronom on dans Madame Bovary 151
Summary
INDEFINITENESS AND ANONYMITY INTHE SERVICE OF STEREOTYPE: REFLECTIONS ON THE PRONOUN ON IN MADAMEBOVARY
The French pronoun on,whose interpretation - as it has often been described in detail - dependson various elements of the context, may be an interesting tool for constructingthe represented world in a novel, a fact supported by an increasing number ofstudies devoted to the analysis of the function of on in literary texts (Maingueneau, Rabatel, Jonasson,Mellet). The present author intends to determine certain specific ways of usingon. She analyses those situations in Madame Bovary which allow usto identify the agent but where the indefinite pronoun causes the agent to bepresented as indefinite or anonymous. The use of this pro­noun strengthens thestereotypical nature of the behaviour or statements of some characters, whichreflects one of the central ideas of Flaubert's novel, to expose the working ofstereotypes.
Key words: French pronoun on, French novel, stereotype
Witold UCHEREK, L'expression à la base de est-elle un équivalent français des locutions polonaises na podstawie (+génitif), na bazie (+génitif) et w oparciu o (+accusatif) ? 161
Summary
IS THE PHRASE Á LA BASE DE THEFRENCH EQUIVALENT OF THE POLISH PREPOSITIONAL PHRASES NA PODSTAWIE [ON THE BASIS OF] (+ GENITIVE), NA BAZIE [BASED ON] (+GENITIVE) AND W OPARCIU O [DRAWINGON] (+ACCUSATIVE)?
The article is anattempt to determine what makes native speakers of Polish use the complexpreposition á la base de to express the relational feature 'opierającsię na' [drawing on], instead of using sur la base de in this context.Although an analysis of particular base-linked entries in selectedFrench dictionaries reveals a rather fragmentary picture of the relationsbetween phrases containing the nominal element base, phrases which alsoinclude á base de and sur base de, there is no doubt that only surla base can be regarded as an inter-language synonym of such Polishstructures as na podstawie czegoś [on the basis of something], woparciu o coś [drawing on something] or na bazie czegoś [based onsomething]. Yet the existing general bilingual Polish-French and French-Polishdictionaries do not confirm the existence of such an equivalence: napodstawie czegoś and its synonyms are usually translated with participialphrases, while sur la base de is not taken into account at all. Ananalysis of specialist dictionaries, on the other hand, suggests that therelation expressed in Polish by the above mentioned complex prepositions isrelatively infrequently rendered in French by analogous formal means. This isthe first reason for linguistic errors made by native speakers of Polish whowant to express this relationship in French by using a complex preposition witha similar lexical composition, which means a phrase containing the word base.In addition, from among the four phrases containing this component theychoose á la base de since it follows the most frequent structuralpattern of French complex prepositions.
Key words: French and Polishprepositions, comparative linguistics, translation