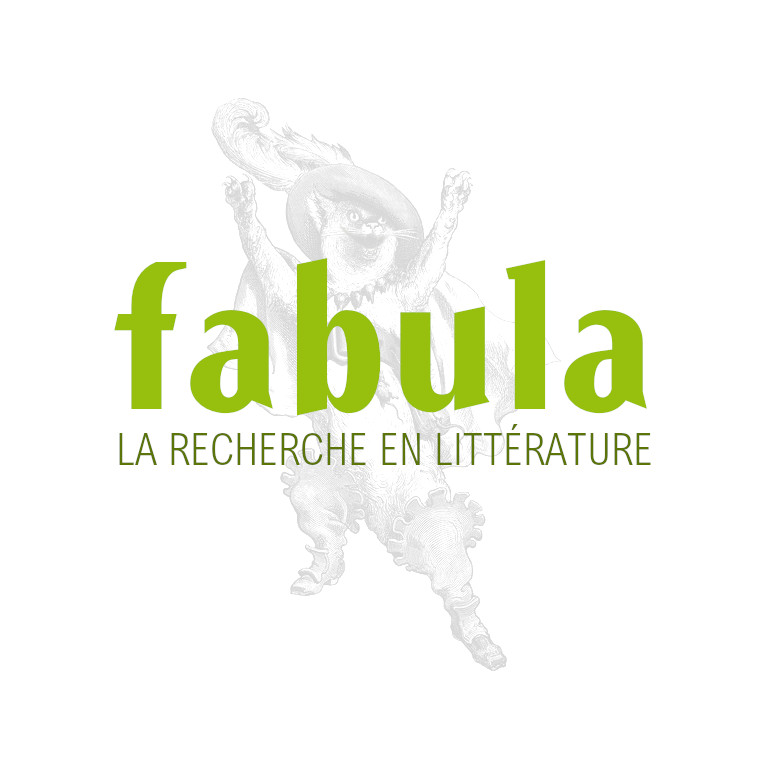 The Body and the Book. Writings on Poetry and Sexuality.
Information publiée le 12 juillet 2008 par Bérenger Boulay
The Body and the Book. Writings on Poetry and Sexuality.

Sous la direction de Glennis BYRON et Andrew J. SNEDDON

Rodopi
coll. "DQR Studies in Literature" 42

Amsterdam/New York, NY, 2008
Isbn (ean13): 978-90-420-2422-9
XII-360 p, 74€





Présentation de l'éditeur:

The stimulating mix of academics and practising poets that have contributed to this volume provides an unusual and illuminating integration of critical and creative practice and a vibrantly diverse approach to questions of poetry and sexuality. Each section of essays is complemented by poems which creatively illustrate or develop the theme with which the essays critically engage. Rather than being limited to a specific genre, tradition, time or place, this collection seeks to make a virtue of contrast, comparison and juxtaposition. The collection is arranged into sections that range broadly across the thematic ground of dichotomies, traditions and revisions, microscopic and macroscopic perspectives, women and embodiment, and the notion of play and performance. Positioning eighteenth-century tinkers ballads alongside medieval Hebrew lyrics and the Blues of Gorgeous Puddin', or making Dionysus rub shoulders with Sharon Olds and Mrs Rochester provides new perspectives on familiar material and valuable insights into more obscure work and the nature of sensual poetry as a mode of expression. As the editors suggest, the essays and poems presented collectively argue that writings about sexuality are always already about the way poets see and represent our bodies, the world and poetic language itself.

Sommaire:

Acknowledgements
Glennis BYRON and Andrew J. SNEDDON: Introduction
Section I: Dichotomies
Vicki FEAVER: The River God
Richard GWYN: Sexual Water: Poetry, Dionysus and The Aquatic Ape
Richard GWYN: Hunger for Salt
Richard GWYN: Love Story
Matt BRENNAN: 'When The Horn Fits, Blow it': Music in Erotic Poetry
Rishma DUNLOP: Slow Dancing: Beaconsfield 1973
Bron BATEMAN: Singularity
Section II: Traditions and Revisions
Vicki FEAVER: Judith
Andrew VOGEL ETTIN: Poetics of Sacred Desire in Medieval Hebrew Poetry
Cedric BARFOOT: The Buoyant Milkman
C.C. BARFOOT: The Tinker as an Erotic Icon
Joan HEWITT: Reading Between the Lines
Nick SELBY: 'The Poem upon the Page is as Massive as Anne's Thighs': Textual Promiscuity in Ted Berrigan's The Sonnets
Rishma DUNLOP: Notes from a Journal
James Thomas STEVENS: (Re)Claiming the Twin-Spirit: Queer Pan-Indian Postcolonial Poets
Stephanie NORGATE: Dialect
T.L. COWAN: Genealogies of Sex and Landscape in Poetry by Robert Kroetsch and Shane Rhodes
Section III: From Virus to Vista
Erin BELIEU: Tick
Sarah P. GAMBLE: A Poetics Of Erasure: Mark Doty's Queer Coast
Cedric BARFOOT: Fissures
Tatiani G. RAPATZIKOU: Viral Seduction and 'Penetrated' Bodies in Rob Hardin's Poetry
Vicki FEAVER: Rope
Franca BELLARSI: Sex and the Body in Michael Mcclure's Quest 'for the Mammal self'
Vicki FEAVER: Marigolds
Anna RECKIN: 'Relaxed into Intricate Thicket': Ronald Johnson's Green Poetics
Chris POWICI: Spate
Chris POWICI: Like Rain
Section IV: Women and Embodiment
Bron BATEMAN: Play
Helen FARISH: The 'Interfering Flesh' and the Search for the 'Full Life' in the Poetry of Louise Gluck and Sharon Olds
Erin BELIEU: Wayward Girl
Erin BELIEU: Erections
Amina YAQIN: 'Badan Darida' (The Body Torn): Gender and Sexuality in Pakistani Women's Poetry
Evie SHOCKLEY: A Poem About
Anna WOODFORD: Sex Education
Gerold SEDLMAYR: Sexuality, Monstrosity and Mythology in Contemporary Irish Women's Poetry
Stephanie NORGATE: Mrs Rochester
Section V: Play and Performance
Anne FISHER-WIRTH: After Many Years She Returns to the Stage in a Play by Tennessee Williams
Anthony CALESHU: 'I Sent my Love to the Showers': Surrealism, Love, and Posture in the Poetry of James Tate
Anna WOODFORD: The Higgins' Honeymoon
Soeren HATTESEN BALLE: Slips of the Pun: Signifying Sex in the Poetry of John Ashbery
Joan HEWITT: Proof
Honni Van RIJSWIJK: Judy Grahn's Violent, Feminist Camp
Bron BATEMAN: Girls Like That
Notes on Contributors
Index