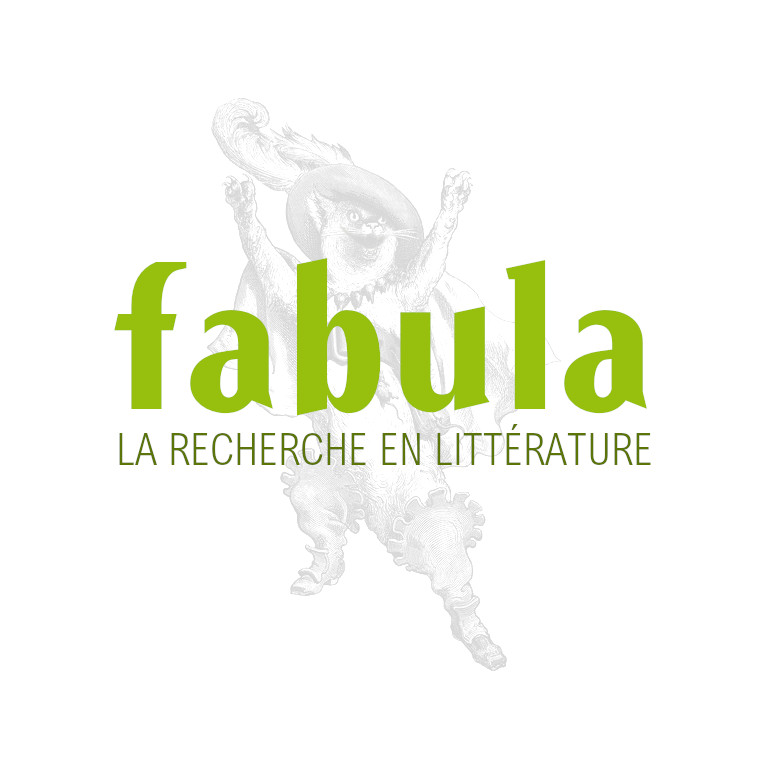 Transactions of the American Philological Association(138/1/Printemps 2008)
Date de publication : 0 mars 2008
Transactions of the American Philological Association
Volume 138, Number 1, Spring 2008
E-ISSN: 1533-0699 Print ISSN: 0360-5949
Table
Editor's Note: Literary and Material Culture in Republican and Augustan Rome
Paul Allen Miller
pp. 1-2
When Did the Tibicen Play?: Meter and Musical Accompaniment in Roman Comedy
Timothy J. Moore
pp. 3-46
Summary:
A thorough examination of the evidence for musical accompaniment in Roman comedy confirms, with slight modifications, the theory of Friedrich Ritschl and Theodor Bergk that the tibicen was silent during scenes written in iambic senarii but accompanied all other meters. Roman comedy was thus a more musical genre than has often been acknowledged, and we are justified in using alternation between iambic senarii and other meters to evaluate the musical patterns of the plays.
Horace's Journey Through Arcadia
Tara Welch
pp. 47-74
Summary:
Horace's Satire 1.5 encapsulates two of the Satires' major themes: friendship and aesthetics. This paper explores the poem's engagement with Epicureanism in connection with these themes. Through extended evocation of Vergil's Ecologues, several nods to Lucretian language and themes and praise of frank speaking among friends, the Journey to Brundisium meditates on Epicurean friendship in the context of life under the triumvirate in the 30s B.C.E. Horace's satiric Epicureanism dictates a golden mean delicately wended between extremes, avoiding both the blunt speech venerated in the Roman Republic and the complaisance—manifest as either silence or flattery—that puissance arouses.
Genus quid est?: Roman Scholars on Grammatical Gender and Biological Sex
Anthony Corbeill
pp. 75-105
.Summary:
From at least as early as Varro, Roman scholars and grammarians occupy themselves with cataloguing peculiar instances of grammatical gender. The practice, with little extant precedent in Greek tradition, finds the grammarians consistently placing great importance upon the identification of grammatical gender with biological sex. I attempt to explain this fascination with "sex and gender" by assessing ancient explanations for the fluid gender of nouns, and by considering the commonest practitioners of grammatical gender-bending (in particular Vergil). By dividing the world into discrete sexual categories, Latin vocabulary works to encourage the pervasive heterosexualization of Roman culture.
Zielinski's Law Reconsidered
Ruth Scodel
pp. 107-125
Summary:
"Zielinski's Law," which claims that the Homeric narrator does not represent simultaneous actions, continues to be debated. The narrator clearly depicts as sequential some actions that would "realistically" be simultaneous. Sometimes, this narrative convention has probably generated story-material to motivate the temporal sequence. In other passages, however, the audience's understanding of the action depends on the order in which events are presented, while the "real" temporal sequence is blurred. There is no single correct approach to Homer's handling of time.
Common People and Leaders in Iliad Book 2: The Invocation of the Muses and the Catalogue of Ships
Bruce Heiden
pp. 127-154
Summary:
This paper closely examines and interprets the contribution of the "Catalogue of Ships" to the Iliad. It adopts three perspectives: (1) the placement of the Catalogue within Iliad 2, including the action that precedes and the Invocation of the Muses, (2) the content and arrangement of content within the twenty-nine entries of the Greek Catalogue, and (3) the use of poetic figuration in the Catalogue. Each perspective yields evidence suggesting a democratic commemoration that privileges the common soldiers and the communities back home as a whole rather than an aristocracy of military leaders.
Revenge and Mythopoiesis in Euripides' Medea
Marianne Hopman
pp. 155-183
Summary:
In the first stasimon of Medea, the chorus of Corinthian women exalts Medea's revenge as a palinode that will put an end to the misogynist tradition and bring them honor. This article analyzes Euripides' tragedy as a meta-poetic reflection on Medea's voice, its relation to the earlier poetic tradition, its power and limitations, and its generic definition. While Medea's revenge metaphorically and symbolically unfolds as a revision of the Argo saga and thus undermines one of the most famous androcentric epics of the Greek song culture, I argue that mythical constraints ultimately prevent Medea from generating a new, gynocentric epic. Rather, the intertextuality of the final scenes increasingly departs from the Iliadic model and firmly anchors Medea's revenge in the tragic genre. Metapoetically, Medea's palinode thus defines tragedy, by contrast to epic, as a genre that is congenial to female voices but does not bring them kleos.
Caesar's Ambition: A Combined Reading of Plutarch's Alexander-Caesar and Pyrrhus-Marius
Bradley Buszard
pp. 185-215
Summary:
Plutarch's analysis of ambition in Alexander-Caesar cannot be understood within the confines of that pair alone. However, when read together with the Pyrrhus-Marius, the pair most closely tied to Alexander-Caesar by common themes and by implicit and explicit cross-references, an important link between ambition and paideia emerges. Though Alexander's ambition is as prevalent as Caesar's, he does not earn Plutarch's reproach because his innate susceptibility to reason and his love of philosophy enable him to restrain his ambition. Caesar cannot, so his ambitions prevent him from deriving any benefit from his accomplishments.