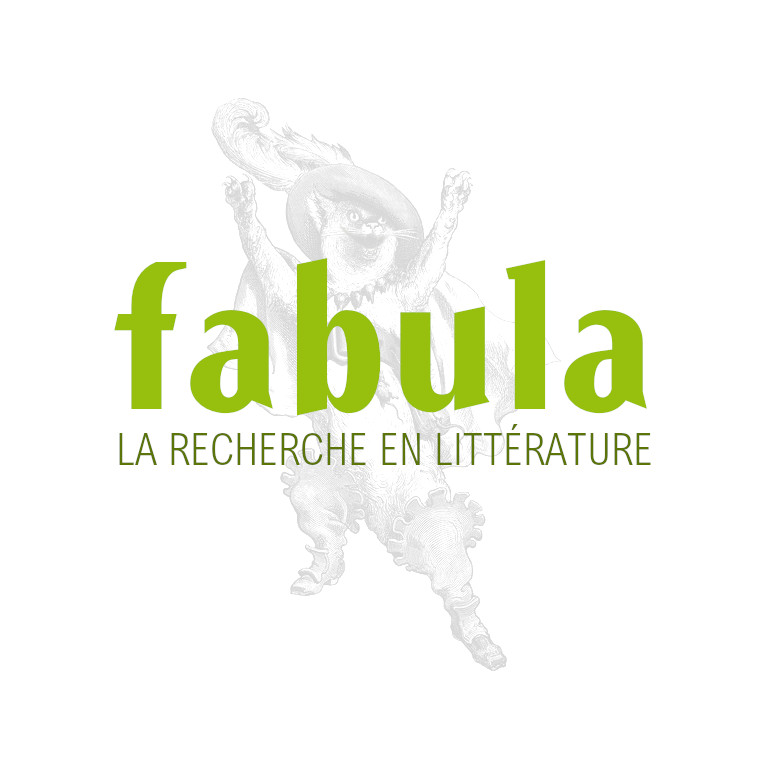 Translocal Modernisms. International Perspectives
Peter Lang, coll. "Transatlantic Aesthetics and Culture"
EAN: 9783039116904
Information publiée le 22 décembre 2008 par
Gabriel Marcoux-Chabot
(source : Site web de la maison d'édition)
RAMALHO SANTOS, Irene et Antonio SOUSA RIBEIRO (dir.), Translocal Modernisms. International Perspectives, Bern / Berlin / Bruxelles / Frankfurt am Main / New York / Oxford / Wien, Peter Lang (Transatlantic Aesthetics and Culture), 2008, 262 p.
ISBN 978-3-03911-690-4
RÉSUMÉ
The full story of modernism is yet to be written. This collection ofessays provides an important page in this complex and inconclusivestory of fluidities and hybridities by rendering problematical thelinear sequence from modernism to postmodernism.
This bookexplores the many facets of modernism in a variety of essays written byan international group of scholars. It deals with and puts in questionthe western literary tradition in many of its transcontinental andtrans-hemispheric encounters. Criticism of 'high modernism' is put inperspective by discussions of German 'reactionary modernism', American'social modernism' and 'minor arts', mid-twentieth-century'Baudelairean modernity' and unprecedented expansions of the conceptsof modernity and modernism themselves.
Engaging in dialogue withthe newest geographical, transnational, and global enlargements of theconcept of modernism in time and space (from the 'Middle Passage' toemergent cultures of the twenty-first century, from Europe to America,Africa and Asia), the volume covers a wide range of translocal andtranstemporal literary, artistic, cultural, and social fields andperspectives.
TABLE DES MATIÈRES
Françoise Meltzer: Preface: Jeanne Duval - Irene Ramalho Santos/AntónioSousa Ribeiro: Introduction - Susan Stanford Friedman: One HandClapping: Colonialism, Postcolonialism, and the Spatio/TemporalBoundaries of Modernism - Gualter Cunha: A Tour of Some Gardens ofModernism: From Coole Park to Eccles Street - Helena Carvalhão Buescu:Modernity, Borders and Crystallizations - Houston Baker: Modernity andthe Transatlantic Rupture: A Meditation on the Slave Trade - Ana LuísaSaraiva: Inverting the Middle Passage: Richard Wright's 'Return' toAfrica - Isabel Caldeira: Toni Morrison and Pepetela: Confluences ofthe African Diaspora - Vivian Liska: Making It Mean and Making ItMatter: Modernism for the Twenty-first Century - Catarina Martins:Textual Dis-solutions in the Modernist House of Mirrors - Inês LagePinto Basto: The Fairest Mirror of All: Alberto Caeiro, Leopold Bloomand Jay Gatsby - Rosa Maria Martelo: Re-winding Modernism andRevisiting the Baudelairean Tradition of Modernity: Displacements inPortuguese Poetry between the 1960s and the 1970s - Isabel Capeloa Gil:Stemming the Tide: Carl Schmitt and Ernst Jünger's ReactionaryModernism - Maria José Canelo: The Geopolitical Dimension of Modernism:Mexican Countercultures in California - Teresa Cid: LivelyModernism(s): The Comic Strip as/and Modern American Art - PaulaMesquita: Dressed to Kill: The Sex of the Wars in Cather and Faulkner.
BIOGRAPHIE
Irene Ramalho Santos is Professor of English and American Studies atthe Faculty of Arts and Senior Research Fellow at the Center for SocialStudies, both at the University of Coimbra, and International Affiliateof the Department of Comparative Literature of the University ofWisconsin-Madison.
António Sousa Ribeiro is Professor of GermanStudies at the Faculty of Arts and Senior Research Fellow at the Centerfor Social Studies, both at the University of Coimbra.